WELCOME TO
PATHWAYS SAILORS BAY
Opened in October 2013, Pathways Sailors Bay is a 121 bed aged care residence in the historic Sydney suburb of Northbridge. Pathways Sailors Bay offers a level of sophistication and quality not yet seen in aged care, with beautifully detailed interiors from designers TSD, custom artwork by photographer Cole Bennetts and feature gardens by renowned landscape architect Brendan Moar.

In 2014, Pathways Sailors Bay was recognised as the top Aged Care building at the Excellence in Housing Awards by the Master Builders Association of Australia.
Other standout features include a dynamic hotel-style in-room active entertainment system, Euroka Hair and Beauty Salon, on-site café Tram Espresso and a 30 person in-house cinema.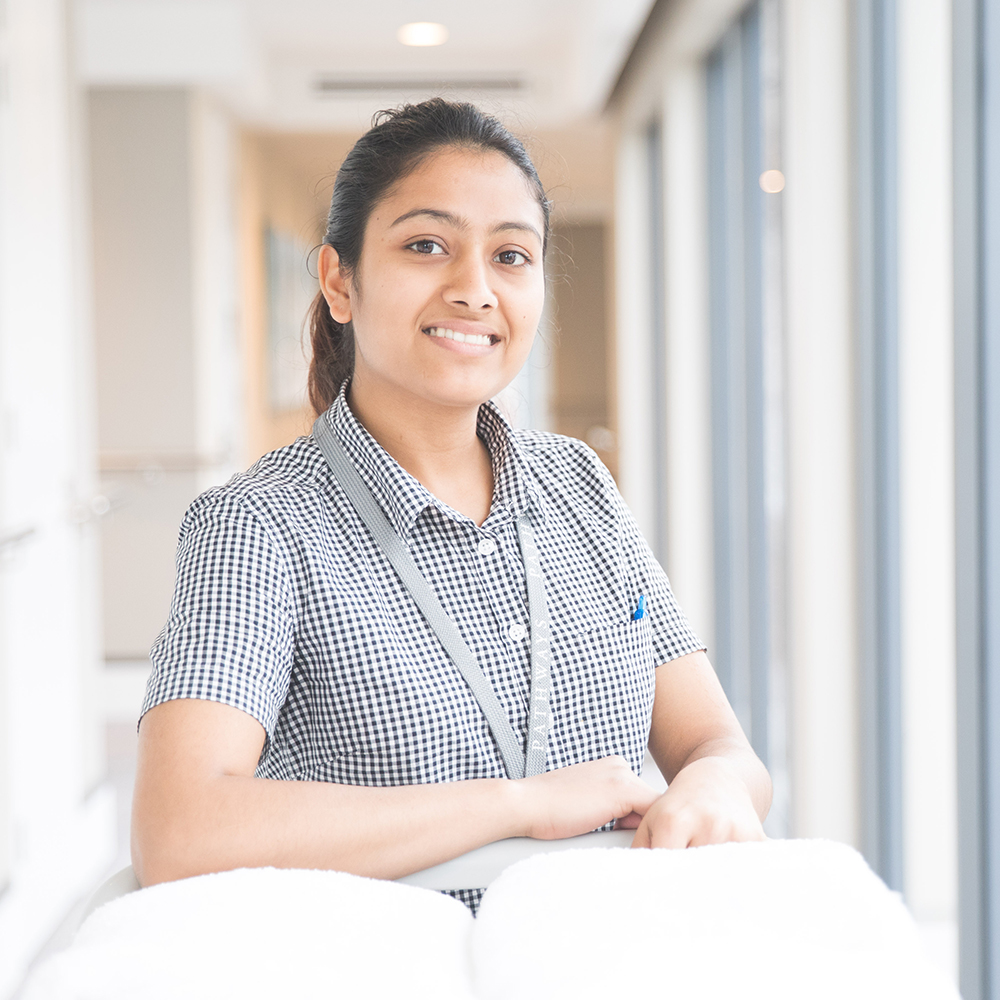 For the team at Pathways Sailors Bay, our overarching approach is centered on providing holistic, inclusive and respectful care which embraces the human spirit. It is through our wonderful team of people that we embody this philosophy, and we aim to connect with each resident in a meaningful and personal manner.
From our management team, right through to our catering, lifestyle, administration and care staff, we are focused on achieving the same goal – through each and every interaction to successfully deliver our values of Harmony, Respect and Trust to each resident.
"Our great thanks to the team at Pathways Sailors Bay for the provision of your marvellous and uplifting facility. The tremendously friendly, caring and competent staff who do not have an easy job at times, perform it with grace and compassion."
Philip C
Resident Family Member
Rooms at Pathways Sailors Bay are custom designed and built solely around our residents needs of care, comfort and enjoyment. The interior combines practicality and aesthetics with timeless elegance and local influences.
In addition to our regular rooms, we are also proud to announce Pathways Sailors Bay will feature a limited number of suites. For more information on our suites, please contact us.
All our rooms have been designed with the aid of specialist aged care interior design firm TSD. Led by Trisha Shield, TSD is recognised as one of Australia's leading aged care interior designers, and have produced an interior scheme that embodies the Pathways Residences values of care, comfort and enjoyment.
Our Key Features Statements below provide further details for each style of room at Pathways Sailors Bay, however please contact us for further information on how we can assist in finding you the right accommodation.
Central to the philosophy of Pathways Sailors Bay is a dining experience that is both beautifully presented and nutritionally balanced and where individual dietary requests and cultural preferences are accommodated wherever possible.
Using the finest produce on offer, executive chef Barry Rogers presents restaurant quality menu's that are constantly changing and freshly prepared every day.

We believe dining is as much about social interaction as the food itself, and we are proud to offer residents access to private dining in the Courtyard Restaurant. Overlooking our main courtyard this private dining room allows family and friends to share in the dining experience.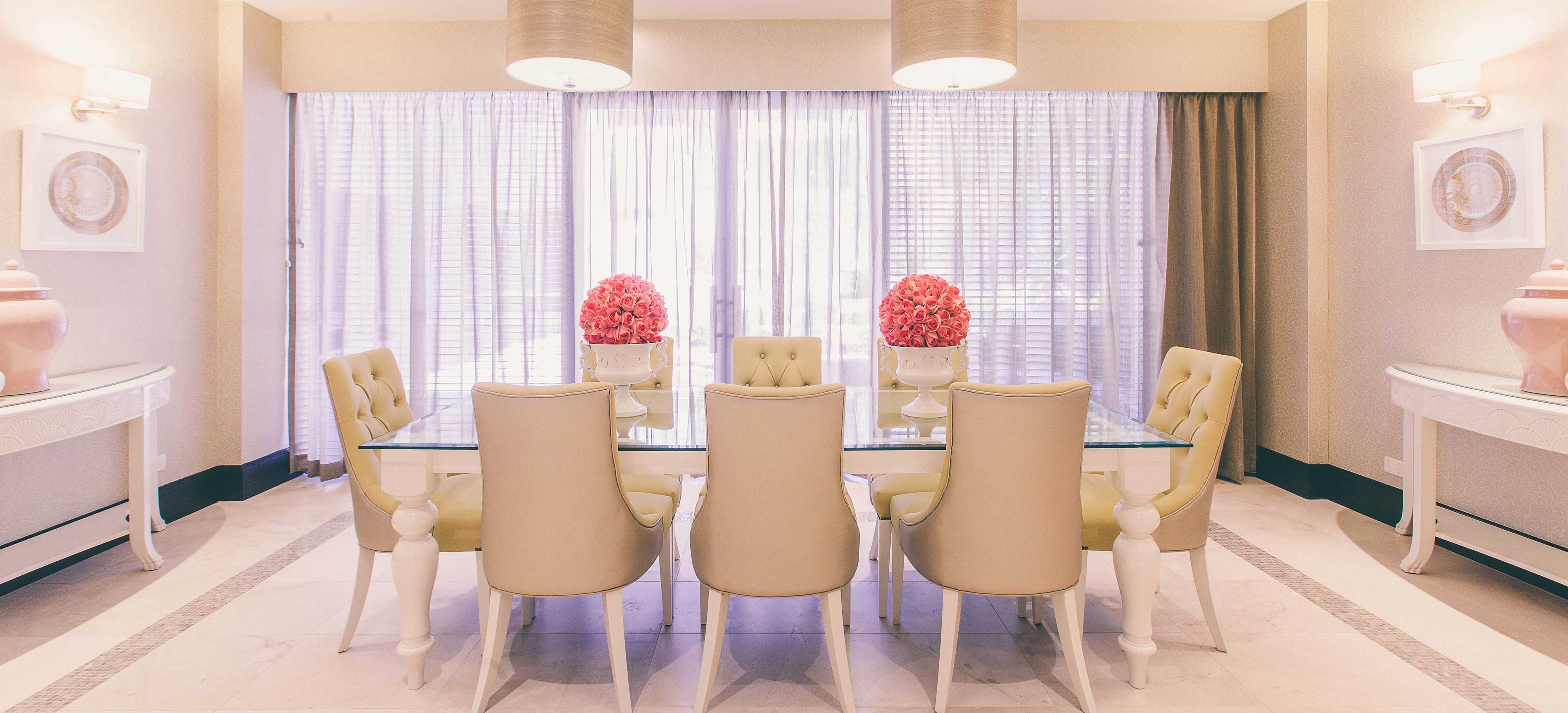 Freshly ground coffee is just the start at in-house café Tram Espresso.
Situated at the entrance to Pathways Sailors Bay and bathing in natural light, Tram Espresso is the perfect place for impromptu catch ups, casual meals and freshly ground espresso coffee. For the exclusive use of Pathways Sailors Bay residents and their family and friends, Tram is open for breakfast, lunch and casual dining Monday to Friday 10am – 4.30pm.
To see our full menu or to book a table, please contact us here.
Pathways Sailors Bay features a unique Lifestyle Program designed to enrich the quality of life of residents through a diverse range of activities.
From high teas and happy hours to sing-alongs, group outings and artistic pursuits, the programs are designed to keep both the mind and body healthy and active. Residents also have the opportunity to shape the programs ensuring an all inclusive environment.
Exercise programs include daily outdoor walks, movement to music, relaxation and tai chi sessions while our 30 person in-house cinema provides a venue for movies and live entertainment.
Pathways Sailors Bay is also home to Euroka Beauty & Wellness Spa, offering treatments including from hair cut and colouring, a range of massages, waxing and manicures.
In order to help you with your decision making we suggest you contact our admissions team to arrange a tour of our facility and meet the Executive Manager to discuss care needs and our services.
There are four steps to organising admission:
Admission Enquiries

Contact our Admissions Team on (02) 9917 7100 between 9am and 4pm Monday to Friday to arrange an appointment or to ask for any information.
Enquiry Pack
During your appointment, an enquiry pack including the following information will be presented:
– Facility overview
– Sample of activities
– Doctors list
– Fee summary table
Assessment by the Aged Care Assessment Team (ACAT)

This assessment is completed by an assessor from the ACAT team. You will require an ACAT assessment to determine if you are eligible for residential care or residential respite care. This assessment along with your pre admission meeting allows us to ascertain the best approach in relation to your individual care needs.
Return of all relevant forms

Please complete all the relevant paperwork from the admission pack prior to your arrival.
For all enquiries please contact us using the details below or fill out the form.