THE

PATHWAYS SAILORS BAY

 

NEWSLETTER
Dear Residents and Friends
Welcome to the Winter edition of our newsletter. The last 3 months have proven to be extremely exigent for all of us. It is with this that I convey my most sincere thanks to all health workers, essential services workers and the rest of the workforce who battle through to ensure our community continues running.
I also thank you for your patience and understanding with all the restrictions we have had to put in place to ensure that residents remain safe throughout this pandemic. As restrictions continue to be loosened in the general community, I am confident that we will be able to follow suit in the coming days. While we may not be exactly "back to normal" as we were before COVID-19 any time soon, we will aim to reintroduce activities and access to and from the facility on a more frequent and convenient basis.
An industry code for visiting residential aged care home during COVID-19 has been released on the 11th of May 2020. A copy of this is available on the Department of Health's website and on the Council on the Ageing (COTA) Australia website. Our website, www.pathways.com.au also contains important information regarding the current restrictions in place and our response regarding the ongoing pandemic.
On another note, Pathways Sailors Bay is due for a re-accreditation with the Aged Care Quality and Complaints Commission. We have sent out correspondence regarding this through email and printed text for residents and families including the notification from the Commission that the site audit will be delayed due to the current restrictions.
We are also pleased to welcome our staff members who have recently joined our Pathways Sailors Bay team. A separate column is dedicated for a short introduction of who they are.
Thank you, once again, for your continued patronage as we continue to serve you and the community at large.
Sincerely,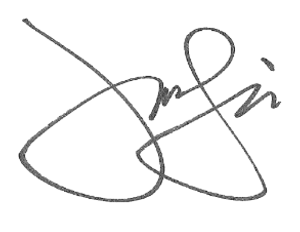 Lester Liao
Executive Manager | Pathways Sailors Bay
On the 12th of May 2020, Pathways Residences joined the world in celebrating International Nurses Day and the 200th anniversary of the birth of our model and inspiration, Florence Nightingale.
Nursing is more than just a profession; it is a vocation that requires passion, dedication and the willingness to put others ahead of oneself and go above and beyond what is expected to provide utmost holistic care to individuals. This year's theme is "Nursing the World to Health". That is exactly what nurses do.
COVID-19 is a strong reminder of the vital role nurses play in the health and wellbeing of all people. We thank all our colleagues who continue to battle at the forefront of this pandemic. We express our admiration for our colleagues who have come out of retirement to share expertise very much needed. We honour the memory of our colleagues who have given their lives so others may survive and return to those they love.
Nursing does not end at 5 o'clock. Nursing is never ending. We will continue to do what we do best, and that is to care. If there was one thing Florence Nightingale showed us, it is that heroes do not always wear capes. Some wear aprons (and more recently, scrubs).
Unfortunately, due to COVID restrictions we weren't able to hold our usual ANZAC service in the Day Club.
With ANZAC day falling on the weekend and the knowing how important this day is for our Residents, we created an ANZAC program for every Resident to follow on Saturday.
The program included a TV guide for the ABC service, In Flanders Fields poem, the Ode and the Australian Anthem.
Attached on the front of the guide was a sprig of rosemary.
Leading up to ANZAC day the HOPE U Care nurses assisted the Residents in cutting out poppies and decorating the nurse's station.
We have re-opened the cinema on the condition that only one level at a time is allowed to watch the movie. The seats are sanitised after each use and all the cinema chairs are spaced apart allowing for social distancing.
In order to show our gratitude for all the wonderful nurses here at Pathways, the Resident's wrote some beautiful messages to put onto our nurse's station appreciation wall.
Due to the COVID restrictions at the time, family members weren't allowed to visit Residents.
This was especially hard for our Residents who had to celebrate their birthdays without the presence of loved ones.
In order to make up for relatives not being able to visit at the time, we threw some bright tea parties to celebrate.
GET TO KNOW THE NEW MEMBERS OF OUR TEAM
Amber
Amber is our new Administrations Manager. She will assist you with queries regarding admission, contracts, fees, among other things. Welcome, Amber!
Ash
Ash is back! Ash is our deputy Lifestyle Coordinator and plans the fun stuff residents do. Good to have you back, Ash!
Brodie
Brodie is our Head Chef. He comes with a massive wealth of experience from the restaurant industry. We are looking forward to tasting his amazing cuisines!
Mariya
Sagal
Sanchan
These 3 are our new catering staff members and help provide you with beautifully presented meals. Please don't hesitate to ask them for a cuppa as they will be more than happy to serve it to you.
Sam
Shanta
Sam and Shanta are the latest Registered Nurses who have joined our team and will look after your clinical needs. They both have worked at Pathways before and we are very glad they have decided to join us here at Sailors Bay.
Alisha, Lucky, Manita & Mayumi. They are the 3 newest recruits to assist you with your activities of daily living. They come from different background and cultures and will be more than happy to share theirs with yours. Welcome, nurses!
Warm Winter Treat
From our Executive Chef, Barry Rogers
It's that time of the year where the Chefs at Pathways put their creative minds to work to create another exciting seasonal menu for the colder months ahead.
After consultation with our Residents, Pathways has included in the new menu an extra hot meal choice at Dinner time.
A selection of old favourites and some new tastes are included such as:
Traditional Cornish pasties

Greek Moussaka.

Poached Ocean Trout herb mayonnaise.

Pickled Pork and mustard seed sauce.

Bubble and Squeak Fritters.

Lamb chops with tomato and onion.

Lots of Seafood dishes- Prawns, Calamari, Salmon, Fried Seafood basket.
And for dessert:
Queens Pudding.

Apple turnover.

Pear and raisin crumble.

Here we have included our recipe for Cornish Pasties. Hope you will enjoy.
Easy Cornish Pasty Recipe
Prep Time: 20 mins
Cook Time: 50 mins
Total Time: 1 hr 10 mins
Cuisine: British, Cornish, English
Servings: 3
500 g shortcrust pastry

150 g potato chopped or diced

75 g swede chopped or diced

75 g onion diced

200 g beef skirt diced

30 g butter

1 egg beaten

Lashings of salt and pepper
Preheat the oven to 165c and line a large baking sheet with baking
paper.
Roll out your shortcrust pastry and cut around a 20cm plate to make
a circle of pastry. Lay out on a work surface dusted lightly with flour.
Repeat with the remaining pastry so you have 3 pastry circles.
Lay 1/3 of the potato, swede, onion and finally beef skirt on the
centre of each circle. Aim to have the ingredients well spread out so
as each bite gets a mix of flavours.

Add a small knob of butter on top of each pile of ingredients.

Season extremely well with salt and pepper. This step is vital, please
don't skimp! You want to feel the heat from the black pepper as you
eat your pasty.
Fold one pastry side over to meet the other, enveloping all the filling
in. If any bots stray, simply poke them back in. Gently press the
two edges together, and then crimp to form a sealed edge along the
pasty.
Lay out on the lined baking sheet, then brush generously with the
egg wash. No need to pierce a hole in your pasty, try to keep the
pastry intact if you can.
Bake in the preheated oven for 50 minutes. Remove and devour
hot, or let cool fully on a wire cooling rack before packing away in a
lunch box.