THE

PATHWAYS SAILORS BAY

NEWSLETTER

MANDY'S COLUMN
Pathways Sailors Bay Executive Manager, Mandy Potter
Hello everyone, I would sincerely like to thank you all for making me feel welcome.
It will take me a while to remember all of your names but I will do my best and as I walk all floors multiple times per day I do not envisage this taking long. If there is anything troubling you no matter how small please ask for me Mandy Potter and I will come and speak with you and try and sort things out as quick as possible.
The weather is a little nippy at the moment so I hope you are dressing for the weather. Regardless of the weather being hot or cold we all need to ensure we are drinking plenty of water, this will not only hydrate you but also help with skin integrity, wound healing and keeping urinary tract infections at bay.
I would like to welcome our new residents and families who have joined us here at Sailors Bay, you would have met our Lifestyle Gaile Woods by now who has lots of activities to keep us all busy. If there is something you would like us to trial please do not hesitate in speaking with Gaile.
Our Resident Surveys are on each floor and staff and Gail will help those that need nassistance to complete, Thank you for taking the time to complete these surveys.
All our Staff would like to wish a Very Happy Birthday to all our Residents having Birthdays in July, August and September 2019.
Milestone Birthdays coming up:
August 11th Theodora Headley will be turning 100
August 29th Stella Milton will be turning 80
September 5th Pamela Oliver will be turning 90
Kind Regards,
Mandy Potter
We were lucky enough to share a wonderful activity with Killara Gardens and Ashley House in the form of borrowed natural history and science Museum Boxes.
These were loaned from the Australian Museum with one being National Parks and the other, Birds. They were filled with resources such as real items, photographs & pictures, quizzes, animal bones, preserved animals, puppets, models, dioramas, information sheets, DVDs.
Residents were fascinated and the activity was very interactive, prompting reminiscence and discussion. We hope to borrow more of these resources later in the year.
Residents in the Suites enjoy their bus trips immensely. We travel not only to Northern and Eastern beaches, our wonderful National Parks, places of interest such as the Baha'i Temple in Ingleside, but also to large nurseries and once a month to the St Ives Shopping Centre.
These trips are very important in maintaining links to the community as well as the camaraderie and reminiscence generated. Not to mention the fun and laughter!
March 21 is Harmony Day, a day to Australia's cultural diversity. It's about inclusiveness, respect and a sense of belonging for everyone. This year we celebrated this day with our wonderful staff.
Everyone was encouraged to wear something orange, as traditionally, orange signifies social communication and meaningful conversations.
We also provided them with orange snacks for the day and bright posters in the staffroom, along with discussions about this very meaningful Australian day.
EXERCISE THERAPY
Paul Griffin
Falls in the older population are unfortunately a common event. In fact, in Australia, there are over 100,000 cases of hospitalisations for falls in the 65+ age group every year. There are many clinical reasons why this age group fall more frequently, and a single fall can cause serious injury and have a significant effect on a person's life.
The most common of these injuries are fractures of the hip and thigh; which can take extended periods to heal, and can have a lasting impact on the mobility of Residents. Prevention is always better than cure, and Fall Prevention Strategies are extremely important in trying to limit the occurrence of falls and fall related injuries.
Some of the Fall Prevention Strategies that we utilise at Sailors Bay include mobility and falls reviews, sensor mats, beds lowered to the floor, crash mats, regular Resident monitoring, prescription of hip protectors, regular medication reviews, visual checks, equipment prescription, and cognitive assessments. We ensure Residents are wearing appropriate footwear, their rooms are clutter free and they have their call bells, walking aids, and commonly used items within their reach (if appropriate). The exercise groups run at Sailors Bay, are also an important part of fall prevention, and reducing fall related injury by improving balance and strength.
We also ask that when family and friends are visiting, that you ensure call bells and tray tables are returned to the Residents, you let Care Staff know that you are leaving, and that furniture, cushions, pillows and clothing are returned to their appropriate places.
We know the devastating effects that a fall can have on a Resident, which is why we have many prevention strategies to implement.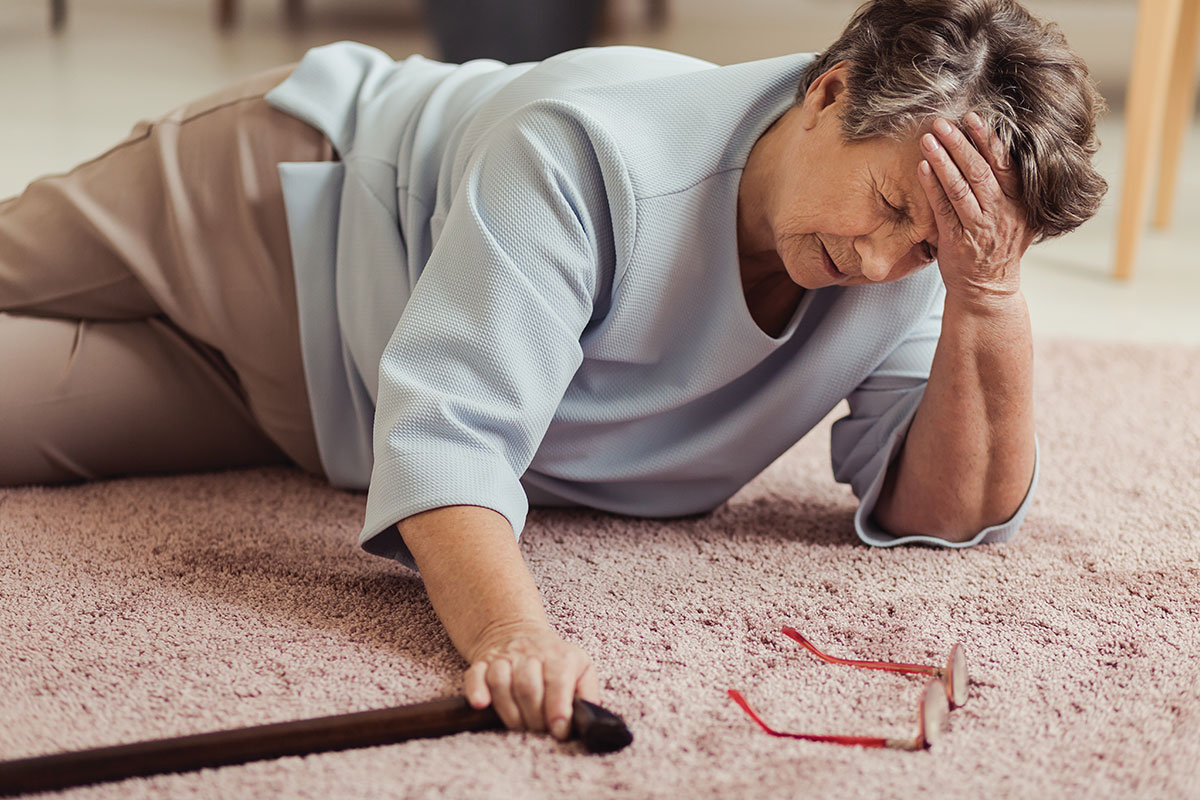 Painting is a very popular activity at Sailors Bay from Baringa up to The Suites we provide outlets for this valuable activity. Painting is a great opportunity to achieve expression, provide a safe environment to try something new and enable and inspire creativity. But also a wonderful environment to foster friendship with like minded Residents.
In Baringa we paint printed pictures, with Ground Floor and First Floor painting predrawn canvases and for The Suites we have a self-directed art group who daub on smaller canvasses using their own ingenuity. Our eccentric art room rather resembles Margaret Ollie's famous dining room where she produced her famous works and our ladies produce some very worthy pieces here.
Soft soothing music always accompanies the Residents as they swish their brushes. A very satisfying and relaxing pastime.