THE

PATHWAYS SAILORS BAY

 

NEWSLETTER
Dear Residents and Friends
Welcome to the Spring Edition of our newsletter. As we continue to navigate through this challenging time, I would like to thank you all again for your support, understanding, patience and cooperation. Just as nature emerge from hibernation, as trees flower and as flowers bloom, spring is a timely reminder that we, too, will come out of this pandemic stronger.
In the last three months, we have had several residents who celebrated milestone birthdays. While they could not have a large gathering with families, we hope that our little celebrations have at least made their day special.
Father's Day was also celebrated during this period and to all the fathers, I wish that you had a memorable, special and safe Father's Day celebration.
I would also like to thank all members of staff who continue to dedicate their time, effort and commitment to ensure that our residents get the care that they deserve. A special thank you for those staff members who have volunteered to work as COVID-staff should we ever have an outbreak of COVID. If that is not passion and dedication, I do not know what is.
I am also pleased to welcome the new members of the Pathways Sailors Bay staff, including our two new Occupational Therapist, who are reviving our Wellness Programs. I am looking forward to working with you and hearing of your great ideas.
Lastly, thank you, once again to everyone for your patronage as we continue to serve you and the community at large.

Sincerely,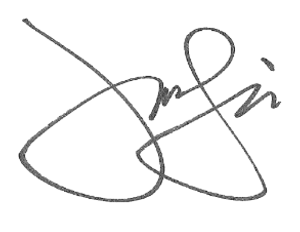 Lester Liao
Executive Manager | Pathways Sailors Bay
The Luncheon was held in The Day Club which was set up with tables in a U-shape – very favourable for social interaction. We had bunting on the wall and silver eucalyptus on the tables, being more conducive to man than flowers.
The men loved the venue as many had not been in the Day Club before – they really enjoyed sitting outside around the BBQ, where Brodie chatted with them about why men love BBQs. He cooked them a couple of prawns and a chicken wing to eat in their fingers while they enjoyed the ambience.
We then moved everyone inside for a beer and the rest of their meal. The table setting was perfect for conversations where all could join in at each table.
They thought the choice of food – beef sliders, pork sausages, chicken wings and a couple of prawns with 3 salads, a perfect for a get-together of men.
They professed to be too full to eat dessert but did manage to polish off the mini cakes prepared by Stephan.
Mrs Theo Headley reached the magnificent age of 102 years in August. She chose to spend this quietly with friends in Tram café. Happy Birthday Theo!
Mrs Nicki Sheldon reached the wonderful age of 100 years recently. As we were still under COVID 19 restrictions, very sadly her sons could not visit. However they very thoughtfully brought enough boxes of flowers to brighten up the dining room and for Nicki to give each person who attended her celebration one to take to their rooms. Along with floral tributes from another son in Queensland and the Member from North Sydney, birthday banners and balloons the room looked very festive. Our chef, Brodie chef baked a magnificent cake; we sang and cheered with Nicki imparting a few amusing anecdotes from her life. A truly delightful afternoon.
Mrs June Hancock commemorated her 90th birthday in September with a gorgeous cake and beautiful flowers from the family which she shared with residents on the Ground Floor. Again an enjoyable afternoon.
Other birthdays celebrated under our COVID restrictions were those of Helen Birdsall, Maria Byron and Dorothy Harrison who celebrated with resident friends.
It has been a bitter sweet time for residents observing birthdays without the presence of loved ones so we at Pathways have tried to bring as much joy to all on these very special occasions.
FROM OUR EXECUTIVE CHEF, BARRY ROGERS
 With all the issues associated with Covid 19 this 2020 in the Aged Care community, the Catering staff at Pathways have been providing some great meals to our Residents during this time.
Our Winter menu was received well by our Residents and our Chefs have been hard at work presenting the dishes on the menu with imagination and flair.
We have been fortunate to have had some very experienced chefs join our team in the past few months who have put their individual stamp on the Residents meals.
Some photos of the meals from our current menu I have included here, and all the Chefs and myself are looking forward to designing a new menu in the weeks to come to include favourites along with some new exciting dining options for all our Pathways Residents to enjoy this Summer and Autumn 2021.