THE

PATHWAYS ASHLEY HOUSE

NEWSLETTER
Dear Residents and Friends
It's the time of the year where atmosphere change. The season where the smell of cakes and muffins are more enticing. The season where love and warmth is more felt. The season where gratitude and thankfulness is extravagant. Its Christmas time. Wherever you are in your walks in life I hope that you are all well and safe.
Pathways Ashley House are ready to celebrate this season with our new recreational activity officer to lead the team in creating memorable Christmas activities for the residents. We will be celebrating this Christmas with lots of foods, lots of activities, carols and concerts and lots of gifts.
I can't believe that its almost the end of the year. Time really do have wings. I reflect on the battle we have conquered together here in Ashley House. I am more than grateful for all the support and cooperation you all have given us. We manage to keep everyone safe and Pathways Ashley House to be a COVID-19 safe haven. Thank you once again.
We are excited for the new year ahead and we welcome it with high hopes and more wonderful memories to build. We invite suggestions and comments, we are all ears to what we can improve and in how to better our service. For feedback, comments, complaints and suggestions there is a feedback form (CWF 030 )located in the reception for you to complete. This form is also available in the nurse station or you can directly discuss feedback with me.
On behalf of Pathways Ashley House team, we would like to greet each and everyone a Merry Joyful Christmas and a Happy Prosperous New Year.
Sincerely Yours,
Michelle Pingol
UPCOMING ACTIVITIES
in December at Ashley House
Christmas is almost here, and to make the celebration extra special, we shall be organising a different Christmas activity each day, starting from 1st December 2020.
To start, we shall be erecting Christmas trees in each dining room, and asking the residents to help festively decorate each tree and room. There will be special Christmas Bingo, Christmas cookie cooking classes, decoration making classes, photoshoots, and much more!
We have many plans to keep families connected during the Christmas break, but one that we are particularly excited about will be sending out the beautiful decorations the residents make to their respective families with an accompanying joyful card made just for them.
We hope that you hang these expertly crafted trinkets on your trees and think of your loved ones when you see them.
We also have plans to create a large Advent Calendar, which will be set up in the formal lounge on level 1, Wisteria side, including special gifts/craft that the residents can keep.
The residents enjoyed a lovely morning tea out in the garden, consisting of traditional Oktoberfest music, pretzels, and a photo booth cut-out. The dining rooms were decorated with special table cloths, signage, and cups to represent the festivities. Later that day, the residents enjoyed Beer Bash, which included beer tastings. Each resident was given a couple of fake $5 notes which they could use to purchase a beer.
Leading up to the weekend, each dining room was decorated with scary hanging pumpkins and glitter skulls. The tables had spooky table clothes, and around each room you could see spider webs clustered together. We played Halloween Bingo and Trivia, and on Friday 30th, some of the residents dressed up in witch hats and clown masks and trick or treated to each room of the facility (masks included). The residents seemed to really enjoy partaking in this event.
For Melbourne Cup, the residents made their own fascinators out of paper and the Lifestyle team engaged them in Melbourne Cup Trivia. We did a sweep and watched the big race at 3pm. Each resident was given a horse shoe to attach to their sweep.
To pay respect to Australia's servicemen and servicewomen, our lifestyle team put together a quaint memorial service in the front garden. Morning tea was provided while one of the residents performed a reading. Red paper crepe poppies were handed out to the residents and staff to signify remembrance and hope for a peaceful future.
A DAY IN THE LIFE
of a resident at Ashley House
Alex Bannerman: Resident at Ashley House 5 years 2 months. This facility serves a very useful purpose in keeping its residents safe, particularly form COVID-19. Being reasonably fit and "with it", one cannot help rankling at the restrictions. I appreciate the thoughtful attention to my meals and help with my tablet and phone. Michelle has gathered together a team of competent and compassionate people, dealing with challenging situations as they arrive. Last but not least, I've been fortunate to be able to take advantage of the professional expertise of Anita the physiotherapist, both in group sessions and one-on-one. I've been privilege to assist Anita in her work, as she has assisted wheelchair bound
residents to take tentative walking steps. I'm enjoying helping running Bingo, which is very popular June Woollett: Ashley House is a lovely place to live. The staff are very kind and I particularly enjoy playing bingo and mingling with the other residents.
LAXMI GURUNG
Employee of the month
I am a compassionate individual and I love my nursing career. There are so many reasons to love being a nurse. The most important one is the difference in the lives of others that I can make as a nurse. It provides me a great satisfaction that I am making a difference, no matter how small, in the daily lives of the residents. Working at Ashley House has provided me that opportunity to make a real difference in the lives of residents and to help them achieve their daily goals. Furthermore, I get plenty of opportunities to learn new things everyday while at work as the residents share their life
experiences with me. I have already established a connection with the residents at Ashley House that adds to my motivation for coming to work every day. In addition, I love the workplace culture of Ashley House where diversity is embraced, everyone supports each other and respects each other's values and opinions. I feel blessed for having the opportunity to work here and I aspire to work here for a long term. Thank you Pathways Ashley House for this opportunity!
FROM OUR EXECUTIVE CHEF, BARRY ROGERS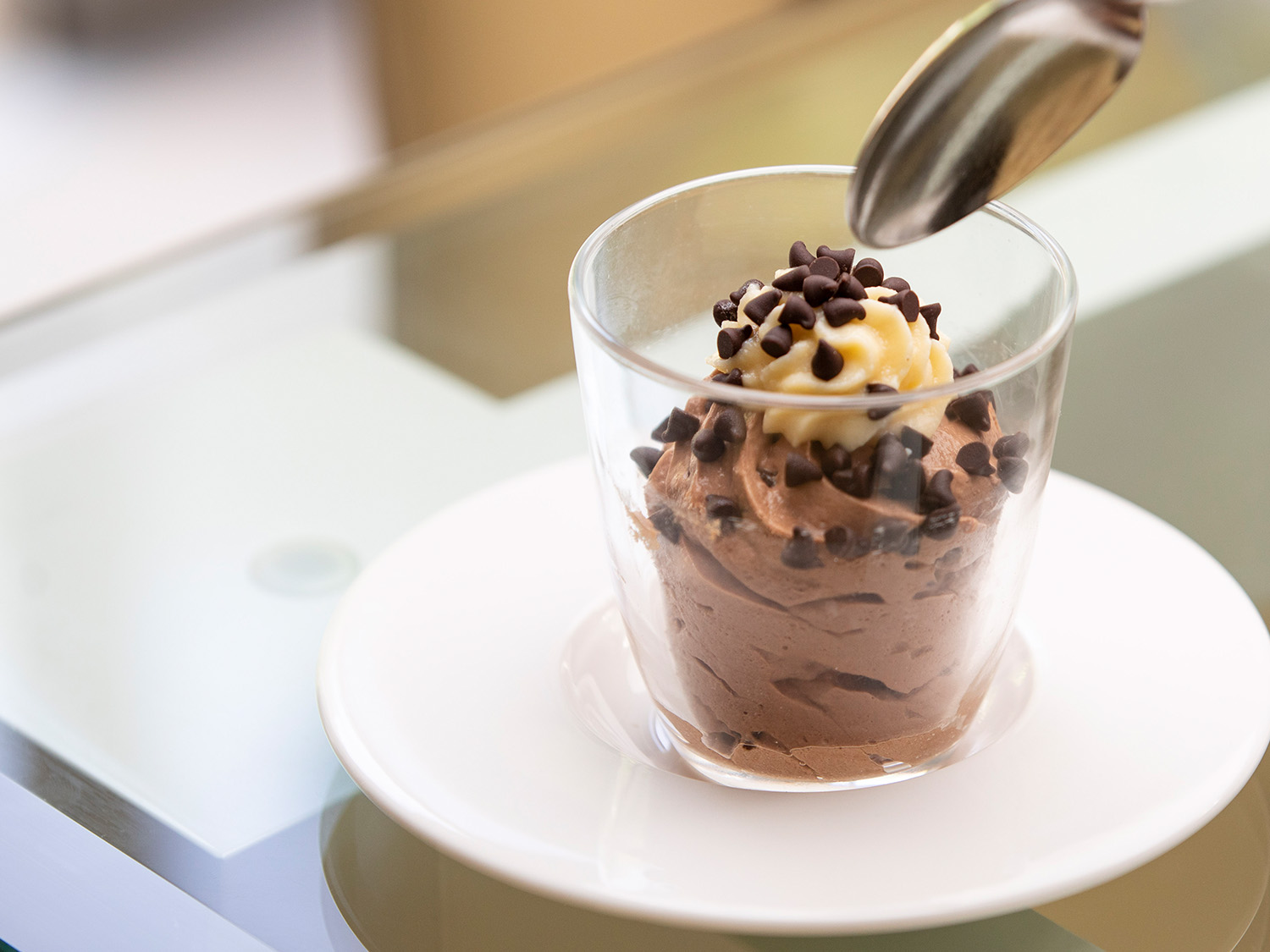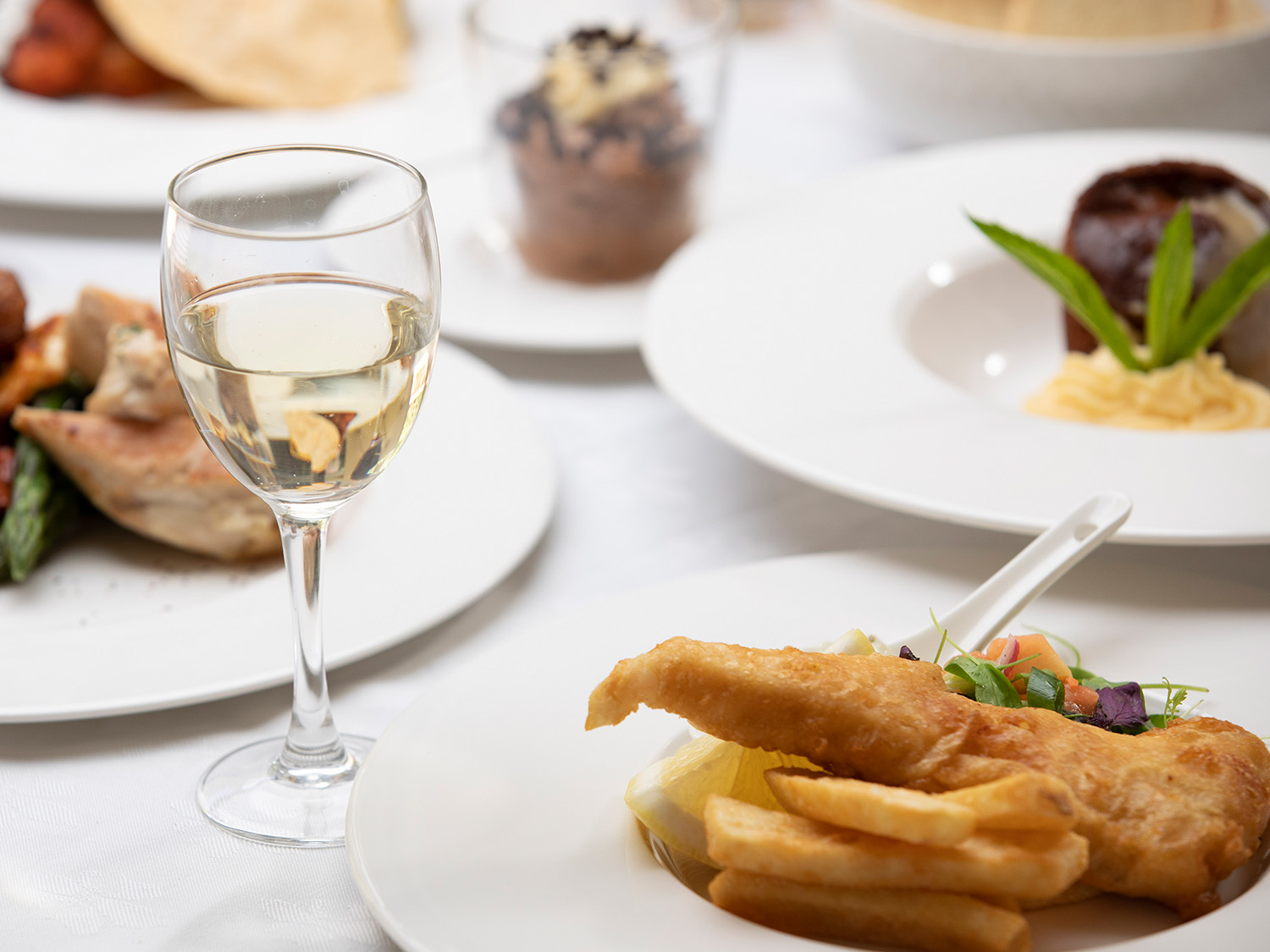 HOMEMADE CHOCOLATE SEMIFREDDO ICE CREAM.
We have a fresh fish and seafood supplier who has been able to supply some fresh Ling fillets, South Coast bream fillets and tuna which has provided an exciting element to our menu.
Chefs have also been making our own ice cream to a special recipe that is suitable for texture modified diets.
The Resident relative Christmas luncheons have commenced to some wonderful feedback with comments such as "loved it all "and "it felt so personal" and "so Christmassy" .
The idea came about so relatives were able to have a different private Christmas celebration during Covid with their loved ones..
Ingredients
8 egg yolks

500gr castor sugar

300gr thickened cream

150gr lightly whipped pouring cream

Chocolate mousse mix

Sustagen

Resource thicken up
Method
Make custard

When cool place in electric mixer with
whisk attachment.
Add chocolate mousse mix and beat on low
speed for 2 mins.

When mixed beat on high speed for 10mins.

Fold in Sustagen powder and resource. Beat
till smooth.

Pipe mixture into a glass or bowl.

Sprinkle with choc chips and place in freezer
till set.

Garnish with whipped cream and mini flake.