CRISPY SALT AND PEPPER PRAWNS
From our Executive Chef, Barry Rogers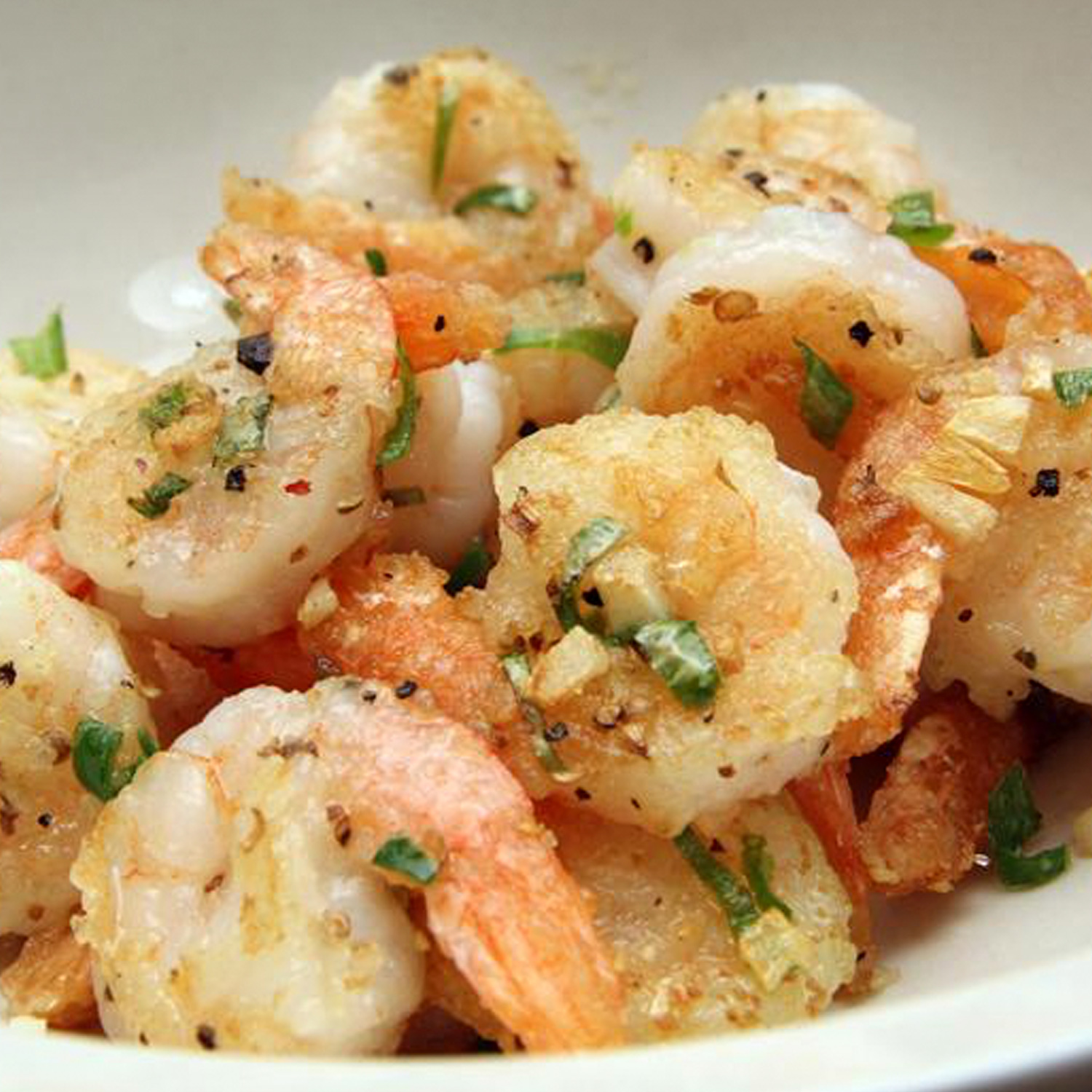 With the colder weather in sight, work is progressing well on our new Winter / Spring menu.
All the Pathways Chefs are working hard to meet with our Residents to discuss their particular likes and dislikes so as our new menu will reflect their individual choices.
Some dishes already mentioned for inclusion are Crispy Salt and Pepper Prawns, Chicken Cordon Bleu and Warm Gingerbread Pudding.
Our Chefs will also be including a "Residents Favourite "where a Resident provides a recipe that was a family favourite for inclusion on our upcoming Winter/Spring menu.
As Executive Chef, I am looking forward to creating a balanced and nutritious menu in the coming months that will be full of traditional and modern dishes for our Residents to enjoy.

Fresh green prawns, peeled and deveined, tails left on.

Cornflour

Oil

Garlic, chopped

Fresh ginger, sliced

Salt

Black pepper

Shallots sliced

Steamed white rice
Set a wire rack over a baking sheet.

Place the cornflour in a large bowl. Add the prawns and toss.

Heat the oil in a wok or large pan until it reaches.

Add the garlic and fry for 40 seconds-1 minute, until golden brown. Remove the garlic with a strainer or slotted spoon and drain on paper towels.

Fry the prawns, about 6 at a time, for 2 minutes, or until light golden brown. Transfer to the wire rack to drain.

In a clean wok or large pan, add the ginger and toast for 2 minutes, until the ginger is starting to brown.
Add the prawns and toss to combine. Season with the salt and pepper and toss.

Transfer to a plate and garnish with the shallots and fried garlic.

Serve with steamed white rice.