THE

PATHWAYS CRONULLA PINES

NEWSLETTER
 -We all have a story to tell –
Gerald's Story – New Grad / Registered Nurse
Life as a new graduate is as challenging as when you first started your nursing school; you do not know what to expect and what is expected from you, but you always make sure that you put your best foot forward. Just like other Registered Nurses I know; I experienced a shock when I transitioned from the academic environment to the acute-care and aged care settings. Fortunately, I had my second block of clinic placement at Pathways Cronulla Pines, so I was a bit familiar of their system and routine. Although, the feeling of being on my own was not the same as when I was still a student nurse, I mustered my determination, knowledge, and skills to put into practice.

Pathways Cronulla Pines assisted me carefully to create a smooth transition to be a Registered Nurse in an aged care facility. They provided me with training sessions like New Grad Program, orientation and partnered me with experienced Registered Nurses who gave me ample time to adjust and have a grasp of the environment. Despite the workload and the increased responsibility to show and train me things I need to know, they were still pleasant and full of patience with me. It is always important for a new graduate like me to feel secure, have a sense of belonging, and the support from management and my colleagues.
As a result, I was able to apply my knowledge, skills and emotional abilities to the residents and the facility.
Being in an aged care facility has taught me many things, the stages of dementia to complex comorbid states, to therapeutically communicating with the residents and their families. I tend to always have sudden epiphanies as to how vital it is to communicate therapeutically with my residents on a professional and personal level, as this is how I gain their trust. Being a Registered Nurse in aged care is not just about giving medications, treating wounds, and looking after pressure injuries; it is about being part of the Residents healing process and ensuring their utmost comfortable mental and physical state as they journey through the gates of heaven. Most importantly, it is about touching their lives, as they touch mine.
There is no such thing as a perfect world nor a perfect job; it is definitely not always rainbows and butterflies, as I have experienced difficult moments too. Nevertheless, those challenging times are overwhelmed by the good in my workplace, and I will never get tired of sharing my experiences and my best practices in the world of aged care.
Father's Day

We wanted to make sure the gentlemen felt loved, even though they were unable to be with their loved ones this year for Father's Day. The men were treated to a BOYS ONLY BBQ, full of tasty food, thirstquenching brews and the best company. The maintenance team manned the BBQ, burning sausages under the watchful eye of the chef as he constructed beef sliders and served the best buffalo wings ever. Walking back to rooms was not possible; everyone had to be rolled out of their seats, full to bursting from a delicious lunch.
Accreditation Delay

An integral part of the accreditation process is for the assessors to go and speak 1-1 with Residents. As this is not currently possible due to the global pandemic of Covid-19 the Accreditation of Cronulla Pines has been delayed until January 2021 or onwards.
Coming Up

Sept 28 – October 2 – Oktoberfest!
Oct 30 – Halloween Celebrations
Nov 3 – Melbourne Cup Cocktail Party
Keeping up with the Residents!
Artists impressions, bocce, trivia, knitting groups, piano recitals, Andre concerts, cooking classes, impromptu singalongs, BINGO, exercise classes, "pub quiz" happy hour, tea house excursions, the list goes on and on. The Residents have been busy, getting out and about and getting involved. Over the last few months, we have made some changes to the calendars, adding a few new activities and reimagining some old ones. We studied Frida Kahlo and her works in art class, adjusted for the bias in bowls, went to the shops in the new teahouse, put our heads together in a pub style quiz at happy hour, crossed the oceans to Europe with Andre Rieu and excited the senses in cooking class. While some days are certainly lazy, we have been breaking out in a sweat, trying to keep up with the Residents.
We held our Annual Film and Food Festival in July, this year with a Spanish twist. All week we held Spanish food themed activities, including a Spanish Feast, exploring the decadent flavours of Spanish sweets and learning about the creation of modern day chocolate, wizzing up two Spanish classics in cooking class and partaking in a relaxed afternoon sipping on sangria. This was accompanied with a different Spanish movie each day, some taking us through the beautiful landscape of Spain and others featuring famous Spanish actors. The week was one big fiesta, and then finished with a well-earned siesta…
Teamwork makes the dream work, or so they say. This is something we hold very dear at Cronulla Pines amongst our staff. To acknowledge the bond amongst the staff we asked them "What does friendship mean to you?" The most common response was "love and family".
"If you like Pina Coladas, and gettin caught in the rain…" Well, we had neither. However, we did have beautiful sunny weather, delicious fruity cocktails and good vibes all round. Every year, to celebrate the anniversary of our opening and the admission of our first Resident, we throw ourselves a Tiki inspired birthday party! This year, more than ever, it was important to us to make sure we celebrated the good times.
And this was certainly a good time, had by all. With Danielle frantically behind the newly transformed Tiki Bar bar, mixing Blue Hawaiians and Thirsty Thursday punch, the kitchen delivering some tropical inspired canapés, admin waitressing between the tables and Jason and our first ever Resident cutting the cake after a raucous round of "Happy Birthday!". It is a tradition we hope to keep for as long as we are open.
 It takes a special kind of person to work with those who suffer from Dementia. On any given day, you can become a mediator, a shoulder to cry on, a clown and a cheerleader… All within the space of an hour! You must be patient, kind, caring, adaptable and have a great sense of humour. And whilst all of our nurses working in the Links display all of these qualities, we are particularly proud of our HOPE-U-Care Program. This program was developed to provide meaningful engagement for Residents with Dementia. The cornerstone of the program centres on the person. Each Resident is an individual, who has lived his or her own full and differing life, so providing a one size fits all model of care is unrealistic and impractical. This is where the HOPE staff come in. They will spend that extra 1-1 time with Residents, helping to manage distress and connect with them and what they find meaningful. Sometimes this means talking about the Golden era of Hollywood, patting a robotic cat or singing show tunes for an hour. Often though, it means flipping through old pictures of family when Residents feel lonely, doing laps of the corridors when it's raining and we can't go outside for fresh air or just holding a hand and listening as they talk about lost loved ones. Dignity, empathy and understanding help us to provide the best care possible.
FROM OUR EXECUTIVE CHEF, BARRY ROGERS
 With all the issues associated with Covid 19 this 2020 in the Aged Care community, the Catering staff at Pathways have been providing some great meals to our Residents during this time.
Our Winter menu was received well by our Residents and our Chefs have been hard at work presenting the dishes on the menu with imagination and flair.
We have been fortunate to have had some very experienced chefs join our team in the past few months who have put their individual stamp on the Residents meals.
Some photos of the meals from our current menu I have included here, and all the Chefs and myself are looking forward to designing a new menu in the weeks to come to include favourites along with some new exciting dining options for all our Pathways Residents to enjoy this Summer and Autumn 2021.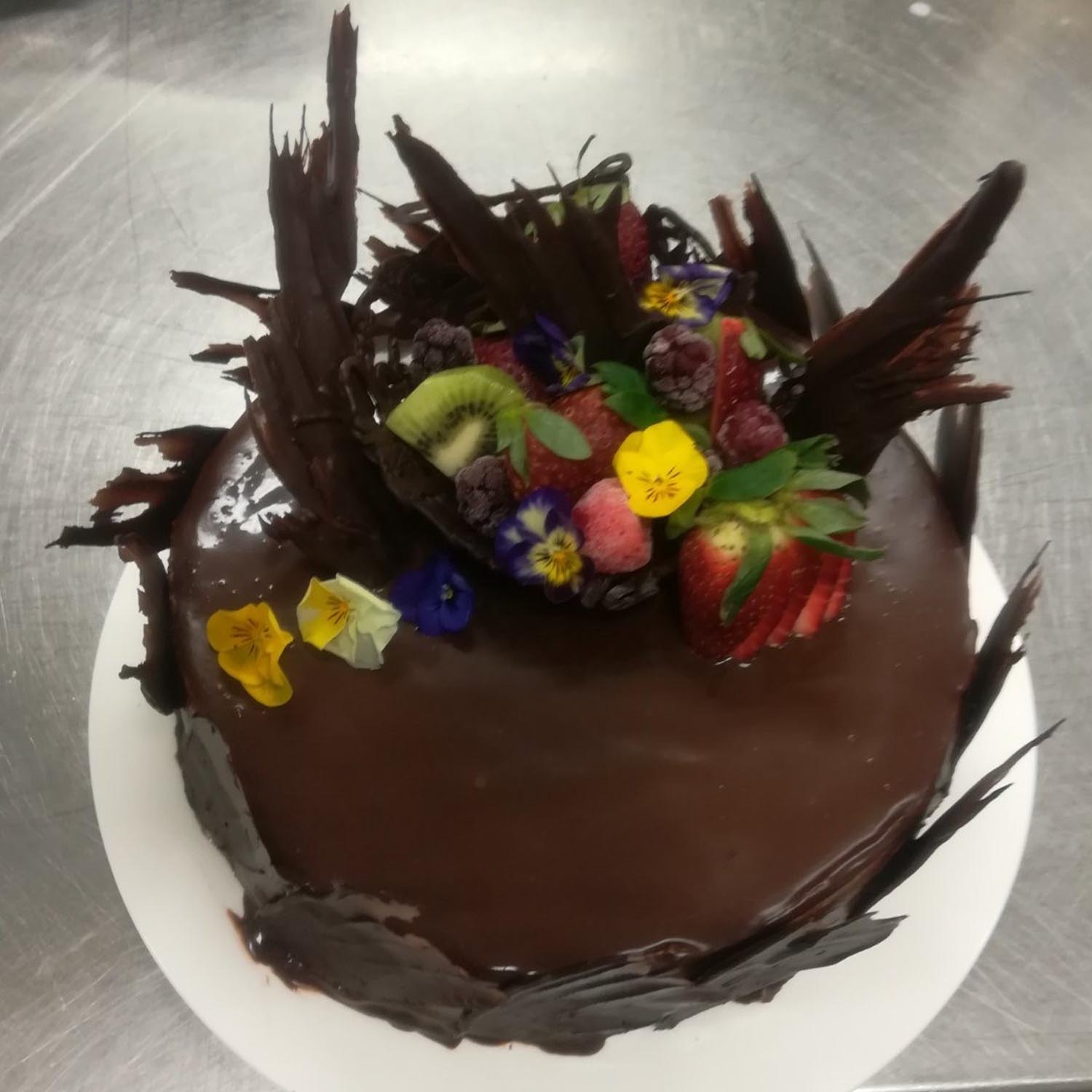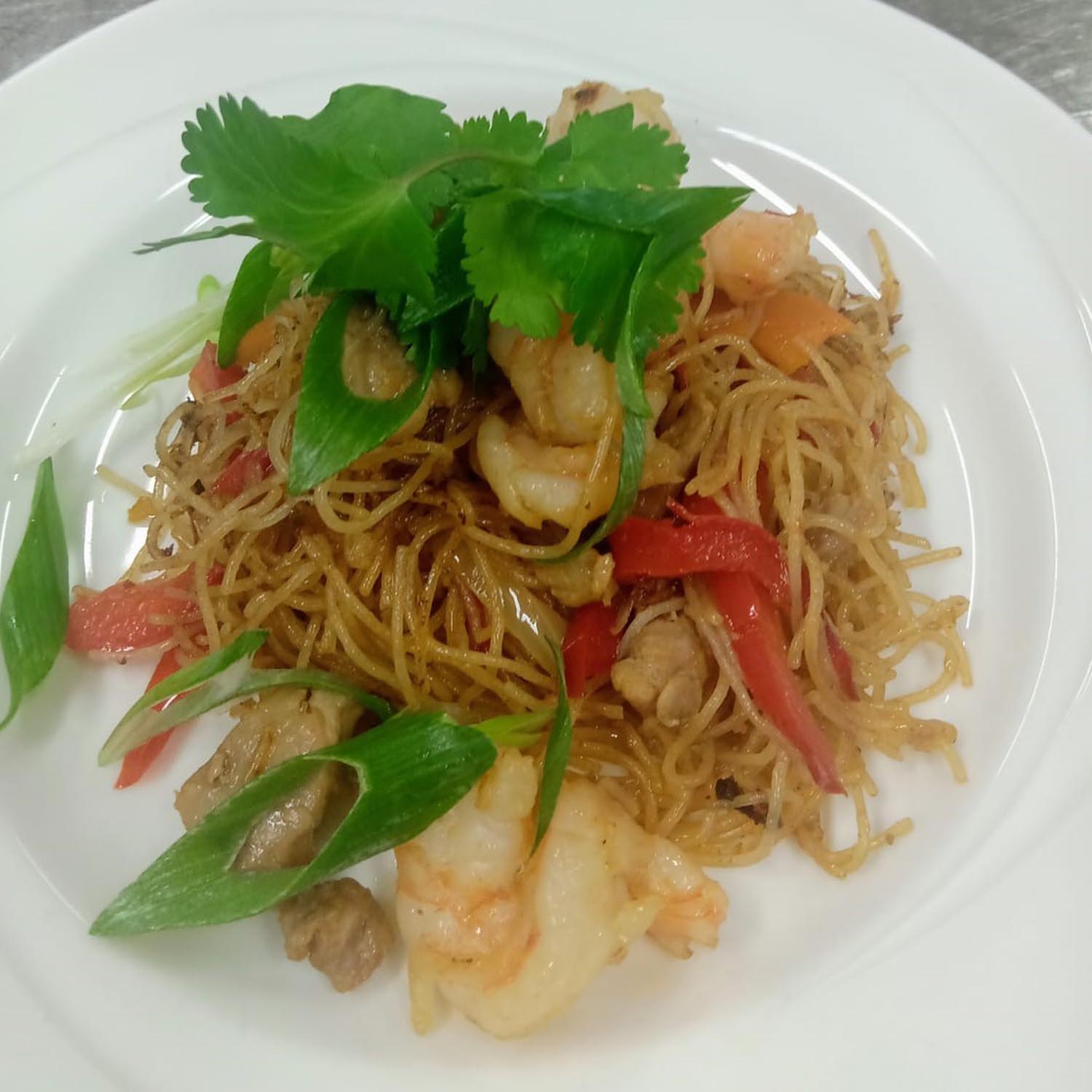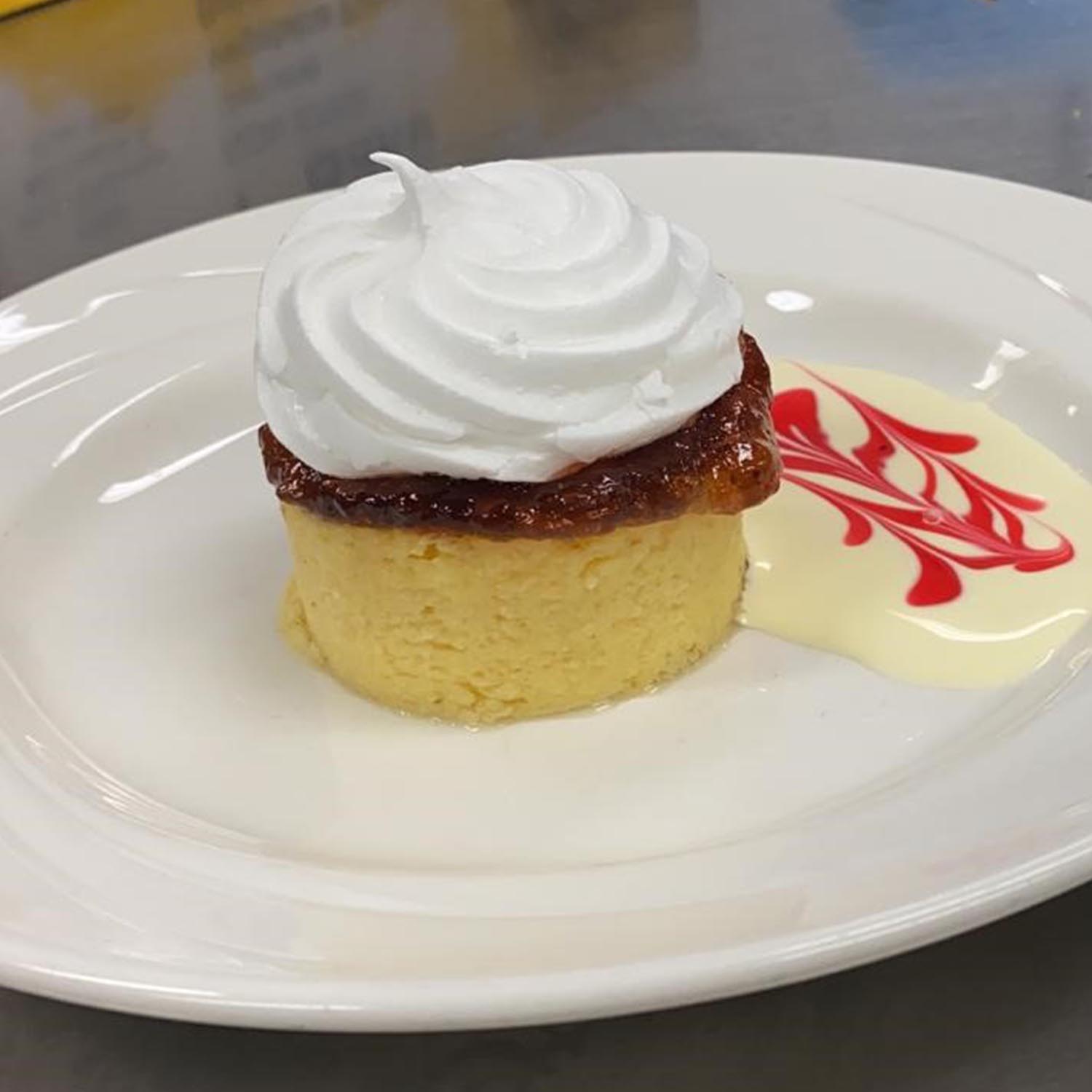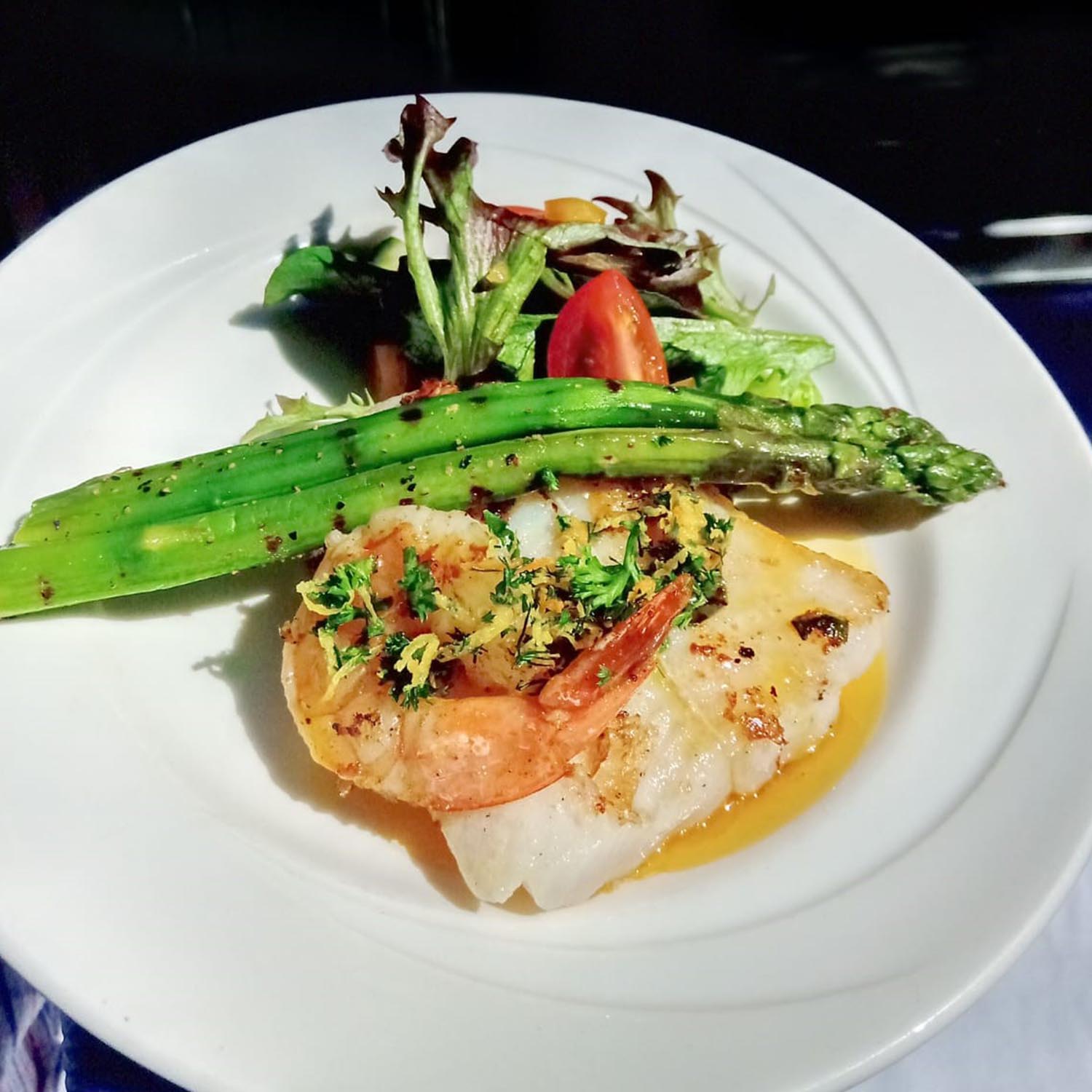 We held our THINK Safety Day in August; this is a staff education day that focusses on safe work practices. THINK stands for:

1. Time out
2. Have a plan
3. Identify risks
4. No short cuts

Ashlee the OT and Antony the PT conducted "toolbox talks" with staff on each floor, encouraging staff to pause and engage their cognition, to plan the task ahead and to follow safety protocols when conducting any task. The importance of debriefing, time out after work and participation in enjoyed activities was also highlighted. Furthermore, staff were encouraged to seek assistance and support from management team or OT/Physio when faced with a challenging task or needing to debrief after an incident.