THE

PATHWAYS CRONULLA PINES

NEWSLETTER
It has not been an easy year. As Christmas approaches and the end of the year looms, we are often drawn to the notion of the future. What are we looking forward too, what we want to happen next, what is going to make me happy when it finally arrives? This year, more than any, we want to get it finished.
However, the Festive season has always been about what we have. Christmas makes us reflect on all that we have been given in this life and the blessings we have received throughout. We hug a little tighter, treat others a little kinder and focus more on the good things in life. We decorate our trees with ornaments made from kids and grandchildren's craft classes, remembering with pride and love. We maintain traditions passed down from generation to generation, keeping them thriving. We follow a family recipe with reverence and care, knowing that mum makes THE BEST pavlova/ham/turkey/ pudding anywhere.
Our beautiful residents will often cast their minds back to these memories, rather than ponder the future. Times that seem long since passed; treasured loved ones, old traditions, the fashions worn, joys celebrated, and customs now forgotten. They say that "the past is a foreign country" and perhaps it is, but it was one our Residents lived in, where they flourished and thrived. This is a generation of men and women who have suffered through The Great Depression and World War Two and Vietnam. They watched the Global Missile Crisis and the Cold War unfold.
With this in mind, we asked the Residents "What are you grateful for?"
This was their response…
"My Family!"
"All of the love and support I get."
"Yesterday's breath."
"I'm grateful for my life that I have lived."
"I'm grateful that I am still here to spend time with my family and friends."
"I have a few lovely children. I had lovely parents, a lovely upbringing and a
happy childhood."
"Being with my family."
"I'm grateful that my mother didn't make me beautiful, but gave me a
very happy disposition. Beauty fades, but you can take happiness with you
anywhere."
"Family are a big part of your life. My parents were always a big influence
and guiding hand for me."
"My wonderful family and my husband and the life we shared together."
"That I had a good life and that I am still here to enjoy it."
"The era that we lived in, we were the generation of survivors and that is
certainly something to be grateful for."
"That I'm here! That I am alive!"
"I am so thankful for all of the blessings I have received."
"That I am here to enjoy it. I'm really happy."
"The Country I live in and the people. Friendships and family."
"Everything! Just Life."
"For having a loving family. I was unable to have a daughter, but I got two
lovely daughter-in-laws for my two loving sons."
"Good health! It is so important."
"The friendships and welcome I have received."
"My family, they are all so loving."
Christmas forces us to evaluate our priorities in life. It highlights what we have been given in our time. It means family and friendship and home. For so many it is the best holiday of the year, full of excitement and laughter. At the end of Christmas day, so long as your heart is full of love, gratitude for everything we have in life will follow.

Keeping up with the Residents!
What a crazy year it has been! We have been working non-stop trying to make sure that we are keeping the Residents happy, entertained, fulfilled and busy busy busy! Much to the Residents joy, the bus trips have resumed once again, our driver Dave chauffeuring them all over the shire and beyond. The lovely ladies in the Salon, led by Hayley, have been primping, polishing and pampering our Residents, making sure they always look their beautiful best and feeling as good on the inside as they make them look on the outside. Jo in the café has been running room for all their caffeine and sweet treat needs. Ash and Antony have been keeping them fit, working them hard during exercise classes. Ben, Darios, Tiff and Mel are popping in on Residents who do not get out much, making sure they always have someone to chat too. Carol and the HOPE nurses in Links have been singing, dancing, reminiscing and laughing away with the Residents. And Danielle has been making sure the movies make us swoon, Andre keeps performing, the cooking doesn't burn, art is crafted, bocce bowls us over, the garden stays green and Happy Hour is still the happiest of hours.
Fashions on the field never looked as fabulous as our Residents! Dressed to impress, the Residents took to the field (ie the Norfolk 1 Dining Room) sipping on Bellini's and Old Fashions while they compared horses and nibbled on canapés. And whilst only a few could come away winners in the Best Dressed Awards and conquer the Sweeps, all were pleasantly giddy from an enjoyable afternoon Cocktail Party together.
We decided to do things a little differently this year for our Oktoberfest festivities! Similar to the traditional celebration in Munich we held a weeklong festival full of bier tasting, gingerbread decorating, fairground games, dirndls, schnapps, songs and fun. The highlight of the week was our German lunch, complete with tapping of the kegs and an al fresco meal under the observatory.
It is always a day filled with respect and meaning. For the Residents it brings back hard memories and a certain lingering sadness that time cannot dispel. For some it is too much and it is too hard to look back at everything they had to sacrifice. For others, it is a day of remembering those they have loved and lost and honouring the steep price paid. What is important to us is for the Residents to know that they are loved, they are appreciated, and we remember them.
Double double toil and trouble,
here comes a witch with a cauldron that bubbles!
Casting her spells and causing mischief,
the witch and her helpers suspended belief.
Brewing wondrous potions of power and magic,
they addled all minds with trivia that was tragic.
No more shall the residents treat her with jest,
when she claims that Halloween is truly the best!
EUROKA! SO MUCH MORE THAN HAIR STYLING
I doubt many would disagree with me when I say that the ladies in the Salon are beautiful inside and out. And not just anyone can do the job! There is an absolute skill in knowing the old trends of hairstyles, perms and sets aren't all that common anymore and neither are the artists who have mastered them. Sometimes all it takes is a little fluff of hair, a whisk of lipstick and a few gentle words to turn a resident's day around. They are often the kind ear that listens to all their troubles, the soothing presence when things just aren't feeling right and the ones that bring them back to their golden youth. So if you're feeling like you need a little pick me up, Hayley and her wonderful team will make you feel like a million dollars.
The Christmas elves are hard at work here, making sure that Christmas will be thoroughly enjoyed by all. The festive season is in the air and we are ready to be merry! We have a few exciting activities coming up, including:
• Private Christmas Luncheons for Residents and two guests from the 9th of November until the 18th of December.
• Christmas Lights & Market in the Norfolk 1 courtyard on the 3rd of December.
• Residents Christmas Party, full
FROM OUR EXECUTIVE CHEF, BARRY ROGERS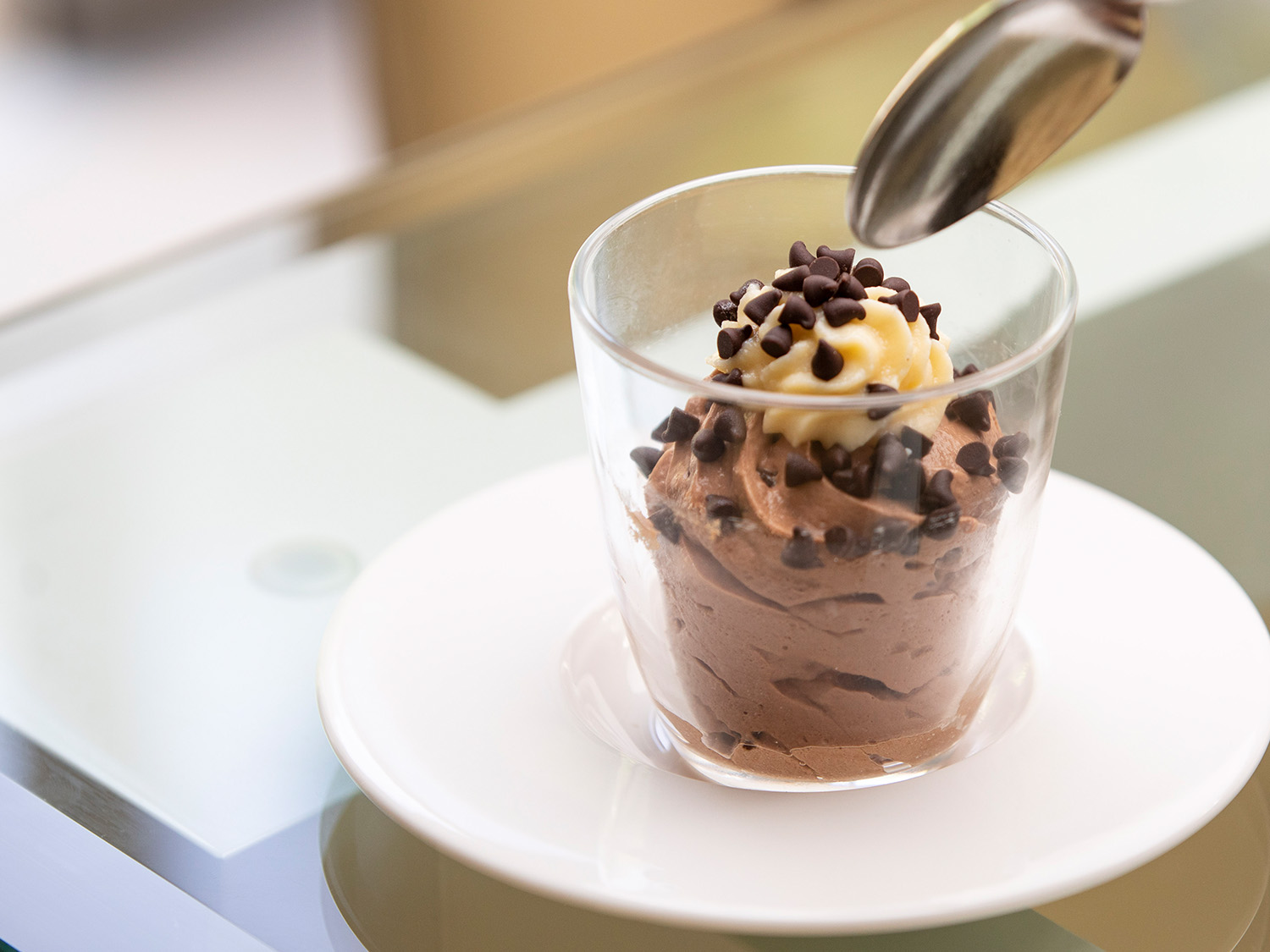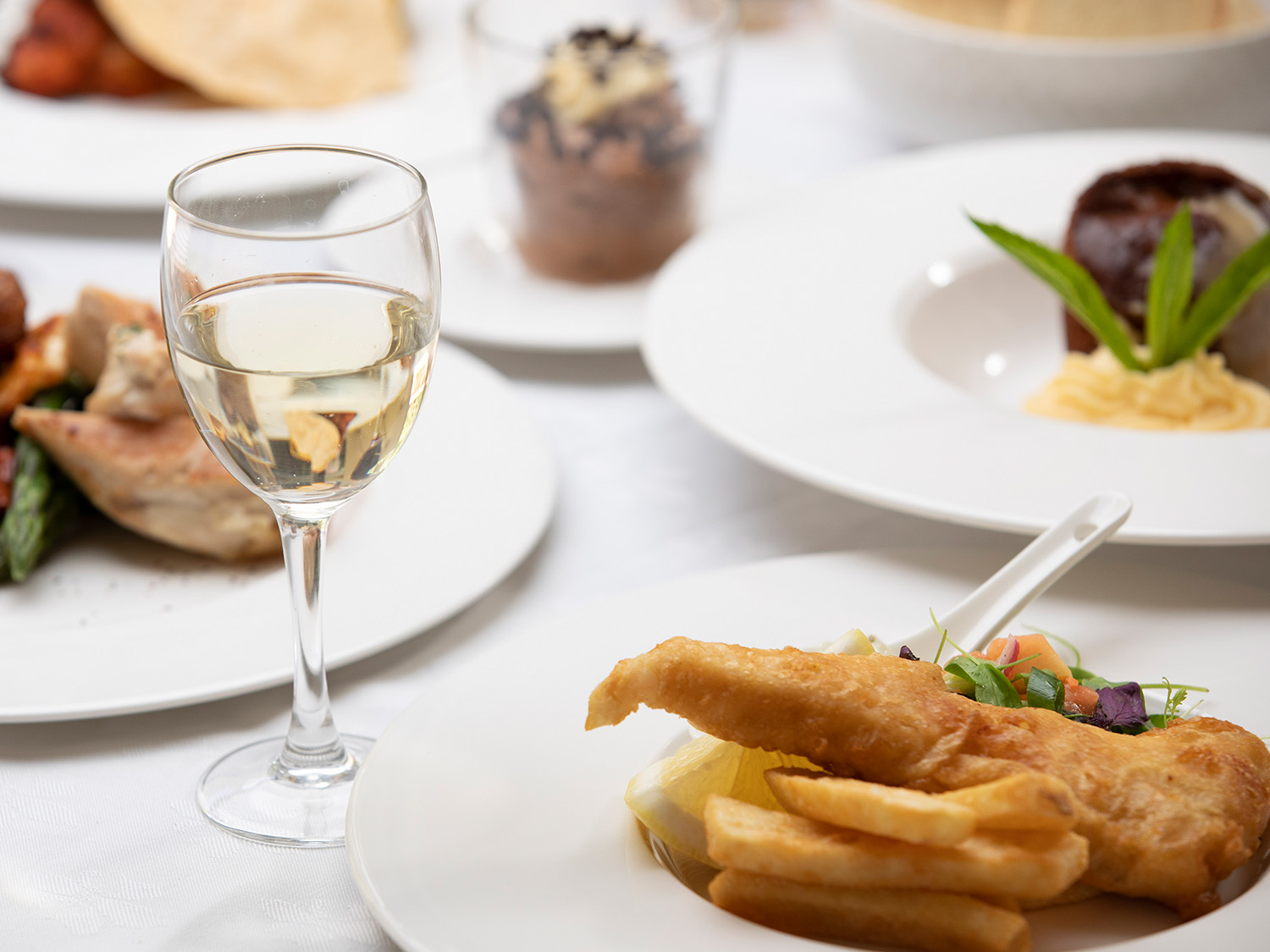 HOMEMADE CHOCOLATE SEMIFREDDO ICE CREAM.
We have a fresh fish and seafood supplier who has been able to supply some fresh Ling fillets, South Coast bream fillets and tuna which has provided an exciting element to our menu.
Chefs have also been making our own ice cream to a special recipe that is suitable for texture modified diets.
The Resident relative Christmas luncheons have commenced to some wonderful feedback with comments such as "loved it all "and "it felt so personal" and "so Christmassy" .
The idea came about so relatives were able to have a different private Christmas celebration during Covid with their loved ones..
Ingredients
8 egg yolks

500gr castor sugar

300gr thickened cream

150gr lightly whipped pouring cream

Chocolate mousse mix

Sustagen

Resource thicken up
Method
Make custard

When cool place in electric mixer with
whisk attachment.
Add chocolate mousse mix and beat on low
speed for 2 mins.

When mixed beat on high speed for 10mins.

Fold in Sustagen powder and resource. Beat
till smooth.

Pipe mixture into a glass or bowl.

Sprinkle with choc chips and place in freezer
till set.

Garnish with whipped cream and mini flake.