THE

PATHWAYS KILLARA GARDENS

NEWSLETTER
Dear Residents and Friends
Welcome to all our new residents and trust that you are settling in. We are looking at setting up a support meeting for those transitioning to aged care. This consists of a weekly meeting for 3 weeks and is facilitated by a Psychologist. There is no fee to the resident. Further discussion with newer residents will be attended to gain interest over the next few weeks.
The department has released an Industry Code for visitor access to Aged Care Homes during COVID 19. This code commenced on the 11th May and is regularly reviewed. This code creates a nationally consistent approach that ensure residents can receive visitors while minimising the risk of spreading COVID 19. The code was finalised after public consultation with consumers and aged care providers.
The main points are:
Managing the visits as per the residents needs whilst also allowing the
facility to be consistent with infection control guidelines.

All visitors must show proof of current influenza vaccination on entry.

All visitors must continue to answer truthfully when screened on entry

Maintaining a visit in designated areas and observing social distancing

A reminder that if you are unwell or have been in contact with a person
with COVID19 to delay your visit until well.
As the residents are very vulnerable to catching this virus, we are continuing to maintain a safe environment to reduce the risks. We will continue to provide 30 minute visits and look forward to increasing these in the near future. The visiting times remain at 10am – 4pm, Mon –Friday. To book you appointment time please ring Cherry on 9418 5200
We are opening up to short bus trips as of June, depending on the community status then. These will only be for 5 residents at a time, but with more frequent trips in a day. This will just be for a drive and residents will not be getting off the bus. Sanitising of the bus will be attended between each group. Unfortunately, we are unable to extend this to families taking out their loved ones at this time as we need to ensure that the residents remain safe.
The feedback from the majority of residents have been encouraging, as they too are concerned for their health and are very happy with what we have implemented.
A huge thank you to everyone for your ongoing support.
Until next time,

Janice
The COVID-19 crisis has brought with it many extraordinary challenges, with nothing more difficult than having to distance ourselves from our loved ones. As the way we connect with one another changes, it's important to reflect on the significance of relationships and maintaining a sense of belonging.
Humans are social beings who need and want to feel connected with others. We are most happy when immersed in one another's company, where we feel safe to share our experiences and emotions. Meaningful relationships nurture our sense of belonging – a basic human need – which contributes to our happiness, health and wellbeing. Importantly, these relationships offer solace and strength during times of adversity, inspiring us to live life to the fullest.
It's been truly wonderful to see our residents and families go above and beyond to stay connected during COVID-19 by delivering care packages, sending letters and conversing via Skype. This has made all the difference and is a true testament to the caring nature of our extended Killara Gardens community. Now, more than ever, it's important to cherish those we love, and who love us, and find new and exciting ways to stay connected.
Over the past months we have welcomed new staff members to our team, many staff have completed their degrees/courses and have taken up new roles and we wish them the best of luck with their new careers.
• AIN – Nitee, Reshma, Smriti, Bhawani, Esnita, Sophie, & Sapana
Milestone Birthdays this Autumn
95th
Emanuel Zarb
100th
Joyce Russell

Warmest congratulations and the best
wishes from Management and staff of
Killara Gardens and Abbotsholme
Welcome to our new Residents
We would like to extend a warm welcome to our new residents throughout the past months of Autumn:
Richard Tress, Agnes Cheung, Barbara Cowdery, Erwin Forrester and Emanuel Zarb in Killara Gardens.
Audrey Devenport, Jeanette Routley and Mary Ann Forrester have been welcomed to Abbotsholme.
SPECIAL ACTIVITIES & CULTURAL EVENTS
at Killara Gardens
In recent months the Allied Health Team has met significant challenges providing activities and therapies to the residents, due to the COVID-19 pandemic. Social distancing measures and restrictions in the community and aged care have meant various limits have been applied to group activities such as the exercises, bus trips, concerts, church services, armchair travels, bingo, Wellness groups and some special/cultural events.
This combined with restrictions on our residents' families and friends visiting has placed further stress on some of our residents who are at risk of social isolation and withdrawal – as a result we've had to be very creative and flexible to adapt to changes brought in by the government, sometimes which have occurred week by week.
In April the first significant event that occurred was the Easter festivities which are of an important spiritual and/or cultural value to a lot of our residents.
The Prime Minister gave special permission for the Easter Bunny to make his way around Australia and at Pathways Killara Gardens our residents had the opportunity to receive an Easter Egg from him.
Also in Easter the friends at our local Anglican Church, St. Martins of Killara, made for our residents a video with a personal message and provided service booklets so that our residents could partake in a virtual Easter Service.
Following Easter some our residents and staff paid their respects in acknowledgement of ANZAC Day and those affected by conflicts that Australia has been involved in.
David our Lifestyle Coordinator ran an ANZAC Day service for those in Killara Gardens Level 1 and 2 over the PA system and in Abbotsholme ran a separate service with the assistance of special speaker Captain Salmon of the 2/4th Armoured Regiment.
On ANZAC Day itself our residents had the special opportunity to see & listen to 2 bagpipe players from Knox Grammar school who came especially to play for our facility along the path of Greengate Road. Thanks must go to those staff who organised the residents to come out to see the 2 bagpipe players, especially those who came in on the weekend in their own time.
As restrictions on family and friends visiting the facility have meant the residents have less contact with their loved ones, we have utilised technology in the form of a number of Samsung Tablets (provided by Pathways' Head Office) to set up Skype calls. This has enabled residents and their loved ones to maintain visual and verbal connection during this tough time, and has especially helped those that may have family living interstate or overseas who are unable to travel at the moment.
With us unable to hold the large monthly birthday celebrations we have changed back to our previous system of an individual birthday cake given to each resident (which our Chefs make fresh on the day), presented with a card and a group 'Happy Birthday' song sung by staff and fellow residents (if they feel happy to join in).
DO YOU HAVE A CONCERN OR FEEDBACK
Pathways Residence is committed to maintaining a quality facility delivering outstanding care and service in a blame free workplace culture.
Every comment, concern or complaint is welcomed, as it provides us with a valuable opportunity to review and improve our practice and systems, and also assists in gaining insight into the needs and wants of residents.
Should you wish to raise a concern or give us feedback you can:
Complete a feedback form and place in the feedback box (both are at reception)

Discuss with the management team either in person or via email

Speak with the commission, if a resolution cannot be found within the service

Contact numbers:
Janice McNair Executive Manager: 9418 5200
Commission: 1800 951 822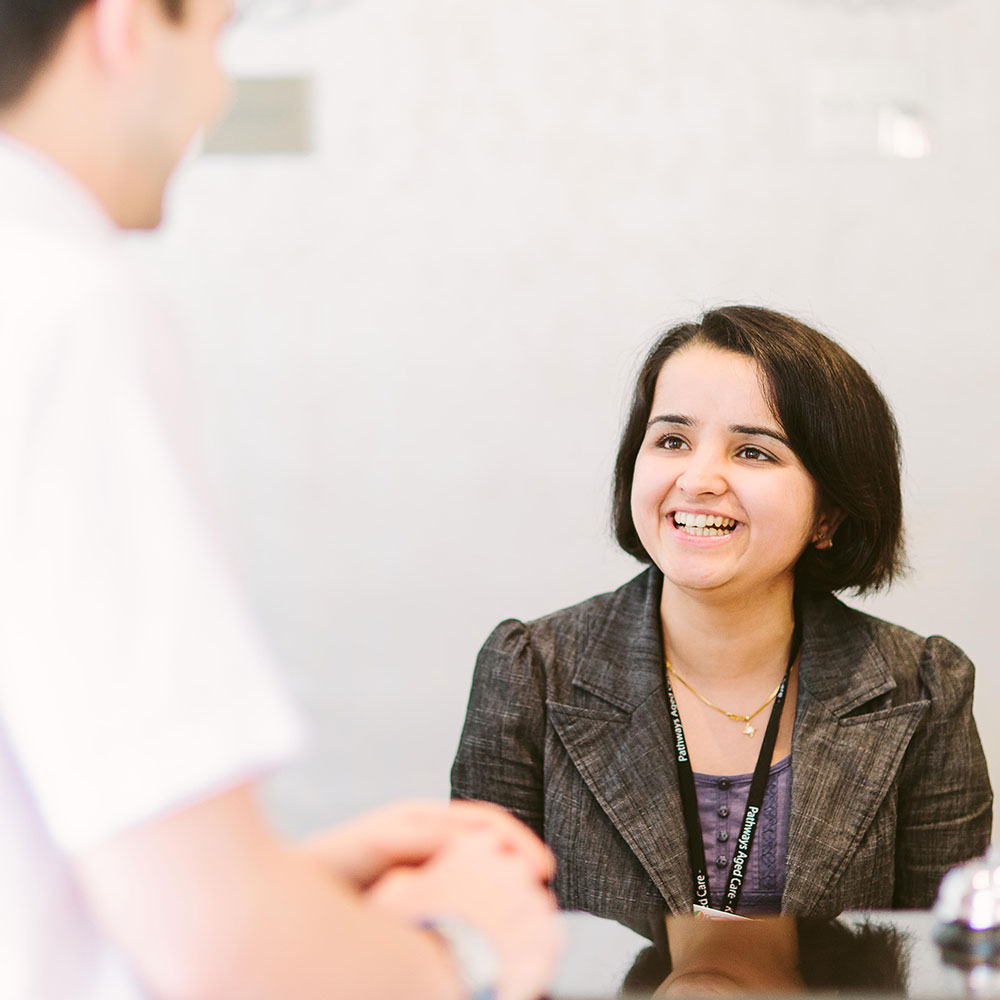 Warm Winter Treat
From our Executive Chef, Barry Rogers
It's that time of the year where the Chefs at Pathways put their creative minds to work to create another exciting seasonal menu for the colder months ahead.
After consultation with our Residents, Pathways has included in the new menu an extra hot meal choice at Dinner time.
A selection of old favourites and some new tastes are included such as:
Traditional Cornish pasties

Greek Moussaka.

Poached Ocean Trout herb mayonnaise.

Pickled Pork and mustard seed sauce.

Bubble and Squeak Fritters.

Lamb chops with tomato and onion.

Lots of Seafood dishes- Prawns, Calamari, Salmon, Fried Seafood basket.
And for dessert:
Queens Pudding.

Apple turnover.

Pear and raisin crumble.

Here we have included our recipe for Cornish Pasties. Hope you will enjoy.
Easy Cornish Pasty Recipe
Prep Time: 20 mins
Cook Time: 50 mins
Total Time: 1 hr 10 mins
Cuisine: British, Cornish, English
Servings: 3
500 g shortcrust pastry

150 g potato chopped or diced

75 g swede chopped or diced

75 g onion diced

200 g beef skirt diced

30 g butter

1 egg beaten

Lashings of salt and pepper
Preheat the oven to 165c and line a large baking sheet with baking
paper.
Roll out your shortcrust pastry and cut around a 20cm plate to make
a circle of pastry. Lay out on a work surface dusted lightly with flour.
Repeat with the remaining pastry so you have 3 pastry circles.
Lay 1/3 of the potato, swede, onion and finally beef skirt on the
centre of each circle. Aim to have the ingredients well spread out so
as each bite gets a mix of flavours.

Add a small knob of butter on top of each pile of ingredients.

Season extremely well with salt and pepper. This step is vital, please
don't skimp! You want to feel the heat from the black pepper as you
eat your pasty.
Fold one pastry side over to meet the other, enveloping all the filling
in. If any bots stray, simply poke them back in. Gently press the
two edges together, and then crimp to form a sealed edge along the
pasty.
Lay out on the lined baking sheet, then brush generously with the
egg wash. No need to pierce a hole in your pasty, try to keep the
pastry intact if you can.
Bake in the preheated oven for 50 minutes. Remove and devour
hot, or let cool fully on a wire cooling rack before packing away in a
lunch box.
Calendar of special dates, activities & events
December -February 2019/20
Monday 8
Queen's Birthday
Public Holiday
Tuesday 16
Anglican Church Service (video)
for Abbotsholme
Friday 19
Anglican Church Service (video)
for KG Level 1 & 2
Tuesday 21
Anglican Church Service (video)
for Abbotsholme
Thursday 23
Anglican Church Service (video)
for KG Level 1 & 2
Friday 24
Christmas in
July celebrations
Tuesday 18
Relatives Meeting at 2pm
in the cinema
Friday 21
Anglican Church Service (video)
for KG Level 1 & 2
Friday 28
Residents'
Fire Training
Please note that the days and dates listed above may be subject to change.