THE

PATHWAYS KILLARA GARDENS

NEWSLETTER
JANICE'S COLUMN
Pathways Killara Gardens Executive Manager, Janice McNair
We would like to welcome all our new residents to Killara Gardens. We know that transitioning to a new home is a major event and often traumatic, but we hope that we have been able to make this a little easier for you and trust that you are settling in
In the words of Eleanor Roosevelt "If life were predictable it would cease to be life, and be without flavour"
This last year has certainly thrown some challenges our way with the biggest being the pandemic.
Whilst this certainly disrupted the normal routines, we were able to navigate our way through this and continue to do so. The residents are such troopers and have contended with and made many adjustments. This is a reflection on their own resilience and we can learn much from them.
Many of the residents were supported in family visits via Skype and it was amazing to see how many of them took to the new technology.
To counteract the lack of entertainers David has been able to provide some interesting activities, like the Mother's Father's day videos, Octoberfest, a visit from the Queen and Melbourne Cup, to name a few. Our regular exercise classes, Chair Chi, and the wellness group have always been very popular. Feedback from the residents has been positive
Thank you to David, Abby, Paul, Vanessa and their teams for their amazing efforts during this difficult time.
Our annual Food Authority inspection was attended and we are happy to inform that we maintained our "A" rating. Thank you to Barry and Gian and staff for achieving this score.
On behalf of all the staff we would like to thank residents, families & friends for their ongoing patience, support, participation and feedback.
I can't thank the staff enough for their hard work, patience and kindness when caring for your loved ones. They are amazing.
On behalf of the staff at Killara we wish you all a happy, healthy and safe Christmas and New Year.
Until next time,
Janice
A LOOK BACK ON RECENT ACTIVITIES AND EVENTS
at Pathways Killara Gardens
The Allied Health Team continues to have significant challenges providing activities & therapies to the residents due to the COVID-19 pandemic. Social distancing measures and restrictions in the community and aged continue to impact group activities such as the exercises, bus trips, concerts, church services, prayer groups, armchair travels, bingo, Wellness groups and some special/cultural events. We carry on being creative and flexible to adapt to the changes as they occur.
Spring time means more reason for our residents to get outside and enjoy the warmer weather!
We held a Father's Day lunch for a number of our male residents who appreciated the chance to get together to chat with fellow men over a good beer or wine and a scrumptious meal (courtesy of the Head Chef Gian).
And again we recorded a video with some of the staff and residents highlighting our recent activity events as well as a special Father's Day message as a gift to the fathers, grandfathers, and great grandfathers out there.
In October the residents were treated to a bit of culture & frivolity alongside our Happy Hours as part of the Oktoberfest celebrations, with a buxom beer-serving waitress in Debbie and a Lederhosen-clad David helping dish out the snacks and beverages!
Also recently we added Catholic Mass services to the program, recorded and accessible online courtesy of the Lindfield Killara Parish. 
Abby's Column – Managing Engagement
Do you do enough of what makes you happy?
As with many of us, life seems to "get in the way" of doing the things we love; with changes to our health, energy levels and priorities. This can often affect the way we connect and identify with the world around us.
Therefore, it's important to continue doing the things that make us happy. It allows us to share our insights and feel valued for our contributions, all the while building confidence in our ability to take on new things. Ultimately, meaningful engagement empowers our health and wellbeing.
Ways to support engagement:
Utilise key people to help access and support participation,

Join in on group activities where you can share your experiences with others,

Choose activities that appeal to you,

Discover what you enjoy – do you prefer physical activities (such as ball games), relaxing activities (such as reading a book) or a combination of both?
Our new OT, Vanessa, is creating exciting opportunities for residents to maintain their engagement, in the form of a yoga group. This group promotes a positive social environment that encourages movement and empowers wellbeing. Vanessa looks forward to welcoming our residents in the coming weeks.
FROM OUR EXECUTIVE CHEF, BARRY ROGERS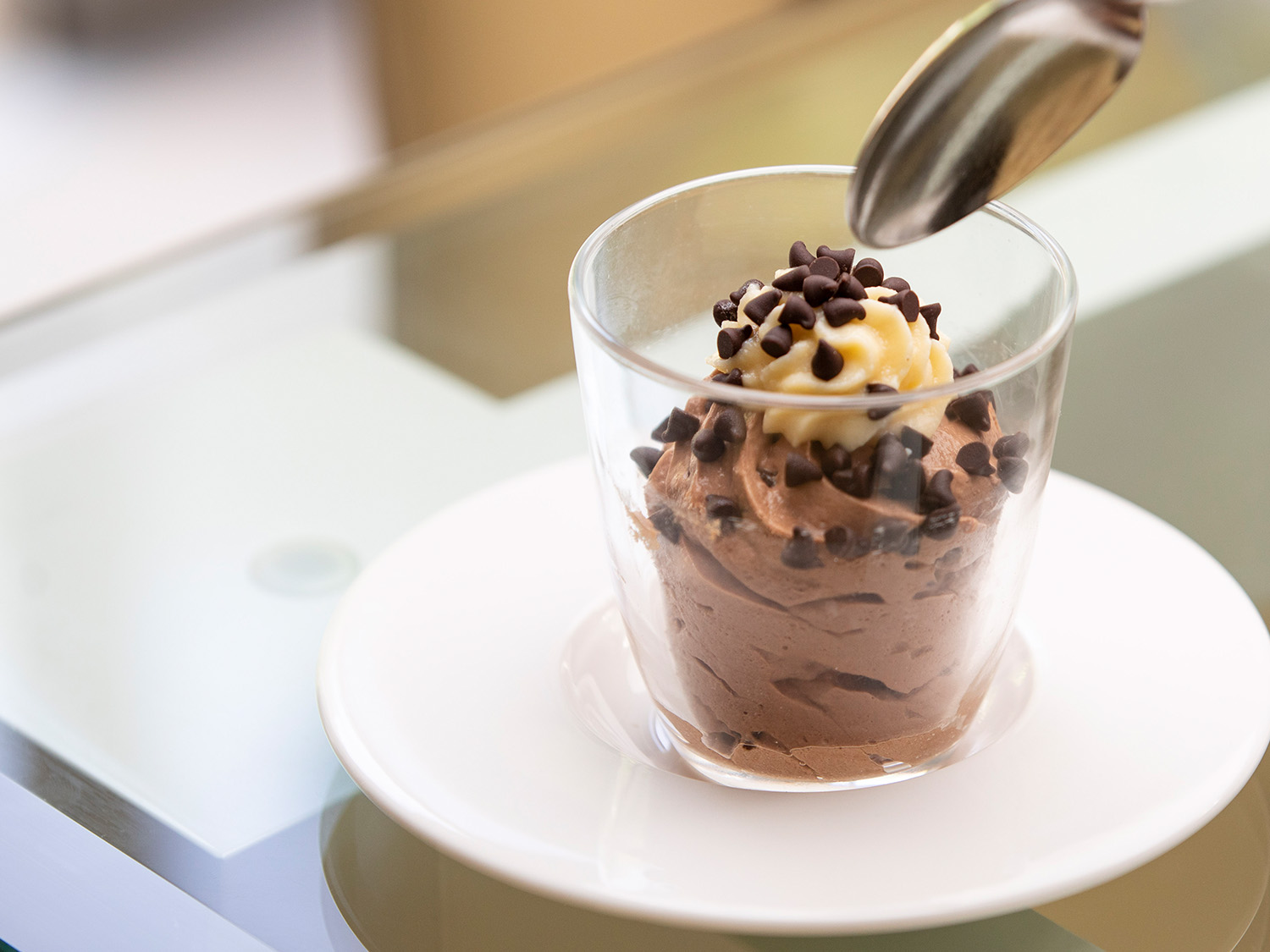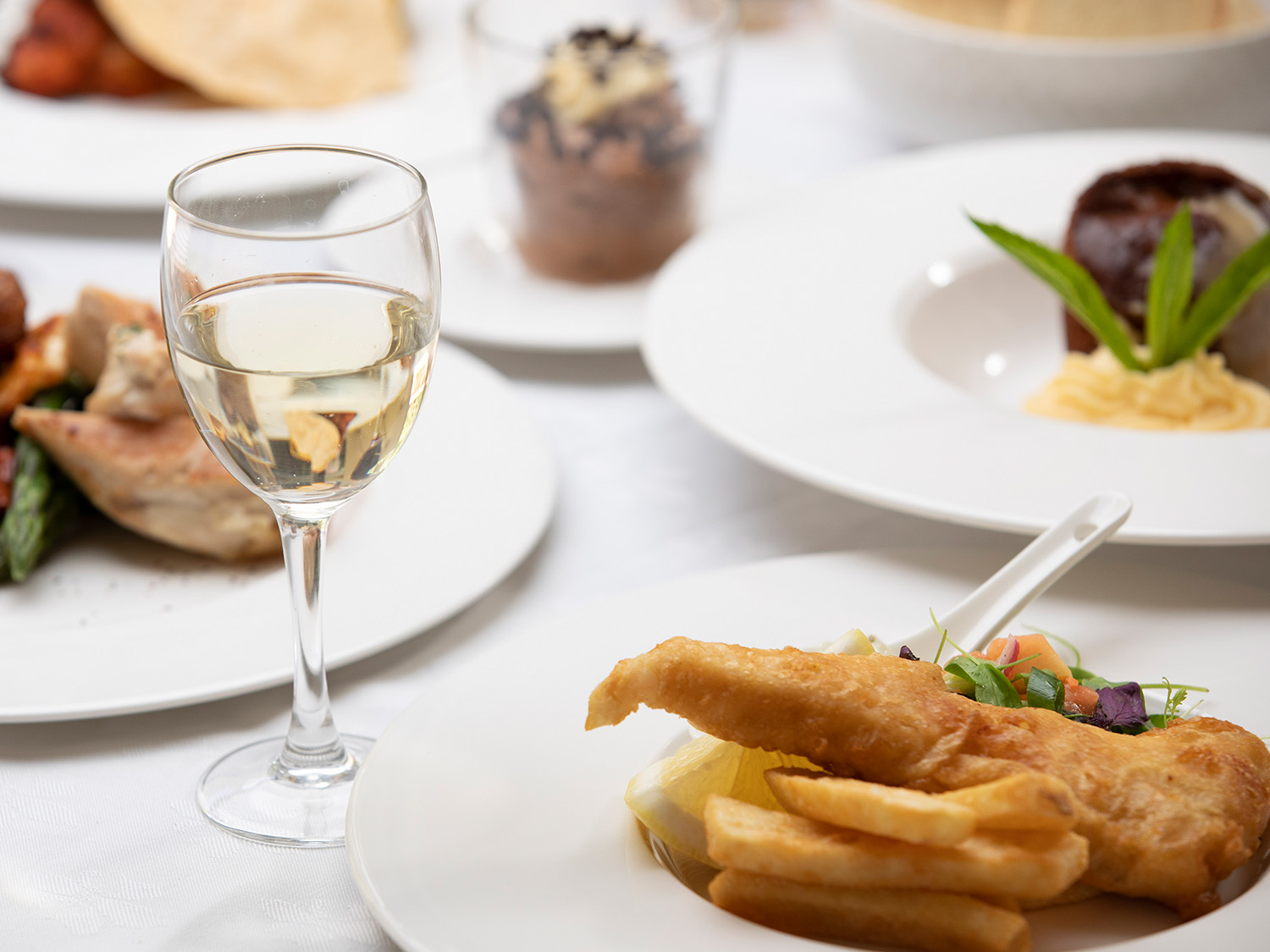 HOMEMADE CHOCOLATE SEMIFREDDO ICE CREAM.
We have a fresh fish and seafood supplier who has been able to supply some fresh Ling fillets, South Coast bream fillets and tuna which has provided an exciting element to our menu.
Chefs have also been making our own ice cream to a special recipe that is suitable for texture modified diets.
The Resident relative Christmas luncheons have commenced to some wonderful feedback with comments such as "loved it all "and "it felt so personal" and "so Christmassy" .
The idea came about so relatives were able to have a different private Christmas celebration during Covid with their loved ones..
Ingredients
8 egg yolks

500gr castor sugar

300gr thickened cream

150gr lightly whipped pouring cream

Chocolate mousse mix

Sustagen

Resource thicken up
Method
Make custard

When cool place in electric mixer with
whisk attachment.
Add chocolate mousse mix and beat on low
speed for 2 mins.

When mixed beat on high speed for 10mins.

Fold in Sustagen powder and resource. Beat
till smooth.

Pipe mixture into a glass or bowl.

Sprinkle with choc chips and place in freezer
till set.

Garnish with whipped cream and mini flake.