THE

PATHWAYS KILLARA GARDENS

NEWSLETTER
DIANA'S COLUMN
Pathways Group Operations and Quality Manager, Diana Gautier
Dear Residents and Friends
With the release of the Royal Commission Interim Report, we would like to reassure all our residents and families that we are very passionate about delivering the very best care and are always humbled that you entrust us to look after you or your loved ones and we take our role very seriously. Our values are focused on respect for the individual, whether it be a resident, their family, carer or member of our care service team. You can rest assured that we are committed to quality for those in our care, along with the support of our dedicated staff.
Our focus is on doing what is best for our resident at every interaction and we have robust systems and processes in place to monitor the care provided to enable our residents to age with dignity and purpose. It is vital that we recognise the commitment that older Australians made in ensuring we all have the life that we now enjoy. We believe it is important that we respect the sacrifices they have made and embrace the rich tapestry that their life stories hold.
Following the introduction of the new aged care quality standards in July 2019, Pathways Residences embraced this opportunity to align our care and services to ensure a consistent approach in the delivery of our services that are structured around best practice.
It is essential that the wider aged care sector has the right framework in place to ensure as an industry we can adequately respond to the complex care and health needs of our ageing population. We have many innovative and exciting projects that we will be implementing in 2020, including improving our methods of collecting feedback from surveys, quality and compliance software, engaging with our local schools and community providers to implement Intergenerational Projects with the residents.
Pathways Residences believes in and embraces person centred care values. We are passionate about providing a nurturing and caring environment in which the recognition of individuality, personal interest, independence and peace of mind are paramount to all that we do. It is our belief that the health of our residents, their wellness and enjoyment of the highest quality life attainable, is guaranteed through our pursuit of excellence and steadfast commitment to providing outstanding care.
The Interim Report is a major step forward and we back the Royal Commission 100 per cent as a once-in-a-lifetime chance for change. If you ever have any concerns about your care or the care of your loved ones, please make an appointment to see the Facility Executive Manager and be assured that it will be taken seriously and addressed with the upmost professionalism.
Kind Regards

Diana Gautier
Group Operations and Quality Manager
1. Tell us about yourself – where are you from and what are some previous positions you have held?
I am from Nepal and I used to work as a Registered Nurse back home.
2. What made you decide to pursue work in aged care?
I actually love to be around elderly people and when I see the elderly I remember my grandparents. I would love to make positive changes in their lives.
3. What do you love about working in aged care?
It is the homely environment and the team work here to provide person centred care and promote their wellbeing, which I love the most.
4. What are some of your professional goals?
Focus on continuing education and to develop interpersonal skills.
5. What inspires you in your role at Pathways?
Staff are very helpful and I mostly admire the team work at Pathways.
1. Tell us about yourself – where were you born, go to school and what are some of your life achievements?
My name is June St Clair and I have been living at Killara Gardens – Abbotsholme since Nov 2017. I grew up in Strathfield NSW. My life achievements are getting married and having a family. I also studied Welfare and Law.
2. Where did you live before moving into Pathways?
Before moving to Killara Gardens I lived at Roseville for 50years.
3. What do you enjoy most about living at Pathways?
There are many things to do here and the staff are lovely.
4. What specific activities do you enjoy participating in?
I enjoy the morning walks, exercises, wellness program, church service, bus trips, computer classes and chatting with other residents.
5. What surprises you the most about living in aged care?
I came to Killara Gardens straight from hospital, so did not have a chance to say goodbye to my home. I was surprised at how quickly I settled in. The kindness of the staff was also a surprise especially as there was a lot of negative press about Aged Care.
COOKING FOR HEALTH AND WELLBEING
Abby's Column
Engagement in meaningful activities is at the core of human nature and brings about purpose, pleasure and well-being in our everyday lives. However, transitioning into residential care can influence wellbeing and change how people engage in activities. Importantly though, this transition creates opportunities for residents to make new connections and reinvigorate their sense of self.
These opportunities are celebrated and encouraged at Killara Gardens in support of resident wellbeing. One such example is the monthly cooking groups where residents whip up classic treats, create delicious baked goods and attempt new recipes. Here, residents help to prepare, assemble and serve food – the best is part being able to indulge in the decadent treats at the end! We recently made chocolate crackles which the residents loved. One resident reminisced about making these treats for their children during school events and birthdays, something that resonated with many of us.
The group pays homage to our resident's culture and previous cooking roles to facilitate connections with the past. Sharing the cooking experience also encourages residents to better relate to one another, re-establish their identity and contribute to the wider Killara Gardens community. Each month we explore a different culinary delight, but you'll have to join us to
SPECIAL ACTIVITIES & CULTURAL EVENTS
at Killara Gardens
In recent months we have continued to bring various cultural highlights and special events to the facility. These events are a great way to acknowledge our residents' backgrounds and values, and in some cases also for our staff to share some of their cultural traditions with the residents.
In October some of our Nepalese staff dressed up and put on a show and dance for the residents as part of their Dashain Festival celebrations. The residents really enjoyed this interaction and display & were still raving about it weeks after!
At the end of October our residents were given a special treat when one of resident's daughters Marina and her 2 colleagues provided a classical music performance that took us all away to another place by working their magic on the flute, violin and harp. The residents really appreciated the group coming to Killara Gardens and felt really fortunate to have them perform here.
In November (which is always an eventful month!) the residents got into the racing carnival mood with our Melbourne Cup celebrations and some put a bit of a punt on in our Sweeps.
Thank you to all of the staff and relatives who contributed to making the event another success for our residents!
Less celebratory, but no less significant, later in November our residents combined to acknowledge and pay their respects on Remembrance Day on the 11th of November. Of special note we must thank those residents that came wearing their medals and dress suits, as well as those that spoke on the occasion.
DO YOU HAVE A CONCERN OR FEEDBACK
Pathways Residence is committed to maintaining a quality facility delivering outstanding care and service in a blame free workplace culture.
Every comment, concern or complaint is welcomed, as it provides us with a valuable opportunity to review and improve our practice and systems, and also assists in gaining insight into the needs and wants of residents.
Should you wish to raise a concern or give us feedback you can:
Complete a feedback form and place in the feedback box (both are at reception)

Discuss with the management team either in person or via email

Speak with the commission, if a resolution cannot be found within the service

Contact numbers:
Janice McNair Executive Manager: 9418 5200
Commission: 1800 951 822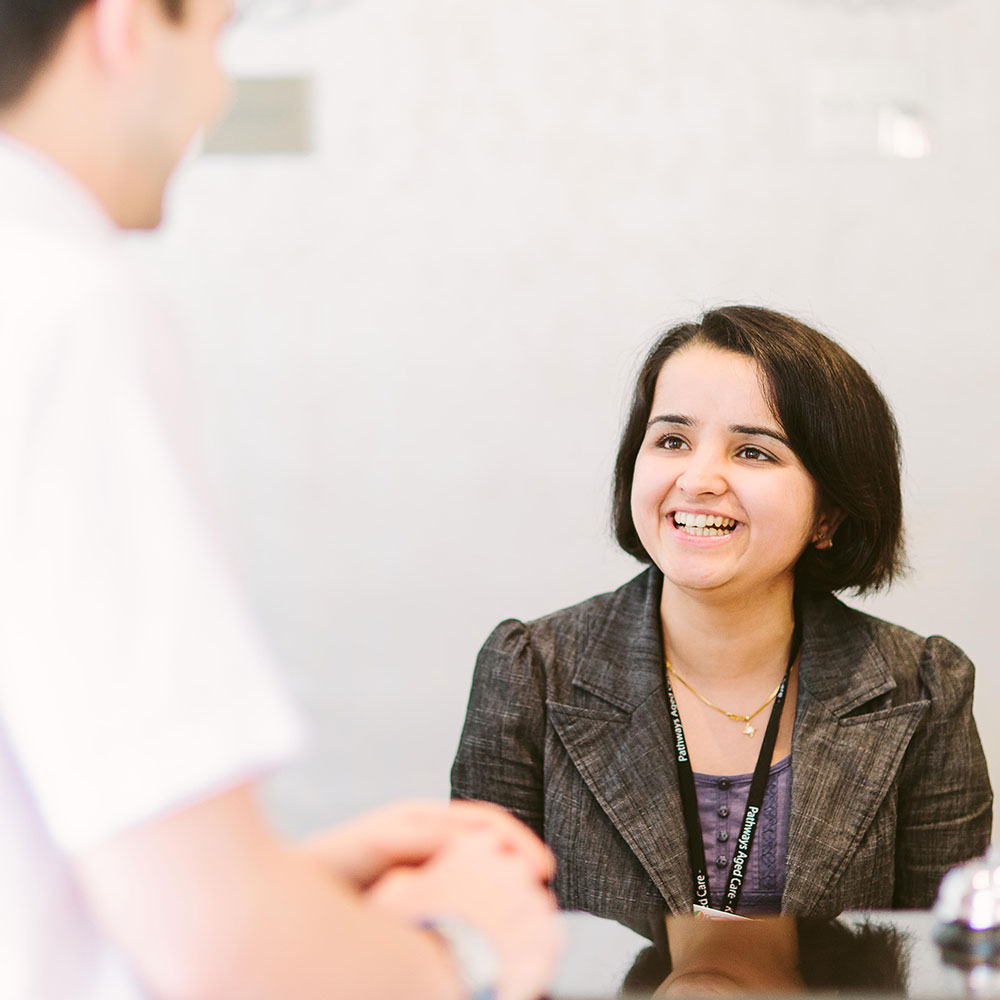 NEPALESE GOAT CURRY
From our Executive Chef, Barry Rogers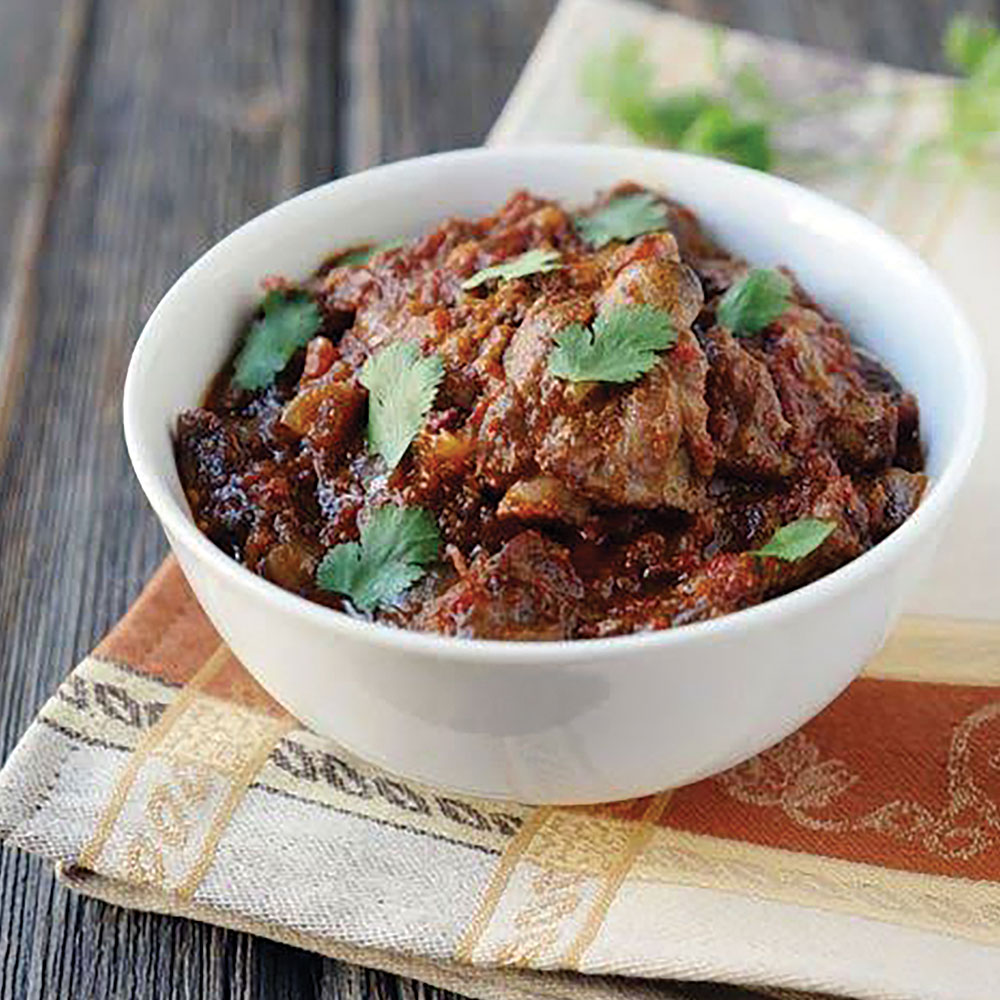 With the introduction of our new Pathways Residences menu this summer, the Chefs decided it would be a great idea to incorporate some of their traditional dishes for our Residents to enjoy.
One of their favourites is Nepalese Goat Curry which they are really looking forward to presenting.
This was trialled with a focus group of our Residents and all commented on how delicious it tasted.
2kg Diced goat meat on the bone
3 large red onion diced
100gr fresh ginger grated
100gr garlic sliced thinly
2 large tomato diced
Coriander root diced fine
1 x tblspn turmeric
2 x tblsp coriander powder
2 x tblspn cumin powder
1 x tblspn garramasala
2 x tblspn mustard oil
Fresh Coriander leaves for garnish
1. Saute onion, garlic, ginger and spices in oil till fragrant.
2. Add goat meat and brown.
3. Add diced tomato.
4. Add desired stock till meat is covered.
5. Place lid on pot and simmer gently for 1.5hrs.
6. Check goat for tenderness and serve with rice, yoghurt and coriander leaves.
Calendar of special dates, activities & events
December -February 2019/20
Thursday 5th
Residents Christmas Party
Wednesday 4th
Entertainment by Amanda Easton
Tuesday 11th
Entertainment by Eileen Russell
Tuesday 17th
Anglican Church Christmas Carols Service TBC
Wednesday 1st
New Year's Day
Thursday 21st
Anglican Church Service
Wednesday 25th
Entertainment by Ross Hamilton
Saturday 25th
Chinese New Year – Year of the Rat
Sunday 26th
Australia Day
Monday 27th
Australia Day Public Holiday
Wednesday 5th
Relatives Meeting at 2pm in the Cinema
Tuesday 18th
Anglican Church Service
Wednesday 26th
Entertainment by "The Dance Tutor"
Please note that the days and dates listed above may be subject to change.