THE

PATHWAYS KILLARA GARDENS

NEWSLETTER
Dear Residents and Friends
Well the New Year has certainly brought with it some interesting challenges. First with the bushfires, then the flooding and the Corona Virus.
We have been lucky to have missed both the bushfires and the Corona Virus. Unfortunately, we, along with many others, have been affected by the flooding. The main issue has been the non-functioning lift where water damaged the safety gear. Due to the amount of repair work to other buildings, the repair has taken longer than expected. I would like to thank everyone for your patience and support during the shutdown.
Although the Corona Virus has not affected us directly, there is still a concern for ensuring our residents are kept safe. If you have been in contact with anyone from China, or other countries affected, we ask that you isolate yourself for 14 days.
We now have a new system to gather feedback from residents and families. This is a computerised survey with a touch screen for ease of use. The survey will replace the annual family & resident surveys and will give us feedback that we can action on the spot, rather than twelve months down the track.
The system is called CarePage and allows us to gather feedback on different areas of focus. Currently we are able to ask feedback following a tour of the facility, Consumer Experience and those who have just spent respite care with us. We are attending to 25% of the residents each month, which is giving us great feedback to assist in improving our services. The system also benchmarks across our other facilities. All the results go to myself and head office on completion of the survey.

Until next time,

Janice
Health and wellbeing have become very trendy in the last few years, and for good reason. Taking time to nurture our sense of self allows us to enjoy each day as it comes and find meaning in our everyday lives.  This is why we've introduced the "Wellness Clinic" – a group that focuses on self-care and relaxation strategies that promote happier, healthier lives. Here, residents get together and explore the social, emotional, physical and environmental factors that influence their wellbeing. One way we do this is by running the group outside where the residents' love of nature is nourished and enjoyed.
Each week, a health and lifestyle topic is presented to facilitate broader connections with the world. Residents are encouraged to use this segment as an opportunity to learn more about particular topics, discuss strategies they've found helpful and learn from each other. Some topics we've recently discussed include, self-care, bone health, hearing loss and balance training. Topics focus on providing simple yet effective strategies that empower residents in their daily lives.
It's been lovely to see how well our residents engage with one another and I've so enjoyed watching this group take shape over the last 12 months into a place of learning, caring and connecting with others.
1. Tell us about yourself – where were you born, go to school and what are some of your life achievements?
I was born in Killara at Dalcross Hospital. I started school at Marshall Mount School in Lindfield, then went to Abbotsleigh Girls School at age 7. I finished as one of the top students in the state for the Leaving Certificate as well as a tennis champion.
I completed specialist training in Psychiatry at the University of Sydney, graduating in 1951, and managed to get into a junior residency at the Royal Prince Alfred Hospital. I had a very successful career in psychiatry and medicine. I published articles in the Australian and New Zealand Journal of Psychiatry in the mid-1990s.
But I am most proud of my family and seeing my children go on to having successful academic and professional careers.
2. Where did you live before moving into Pathways?
I was in Lady Davidson Rehabilitation Hospital before coming to Killara Gardens, and before than I was living in Greendale Avenue in Pymble in the house that was designed by a friend and built by my husband and I.
3. What do you enjoy most about living at Pathways?
I enjoy moments socialising with other residents
and participating in the variety of activities on
offer, particularly the bus outings.
4. What specific activities do you enjoy participating in?
I enjoy the variety of activities that are on offer but enjoy the bus outings the most.
Over the past months we have welcomed new staff members to our team, many staff have completed their degrees/courses and have taken up new roles and we wish them the best of luck with their new careers.
• 2 new staff have joined the catering team. This consists of a new Chef, which will allow us to have 3 full time chefs.
• We also have a new GSO has joined our Registered Nurse team
• We welcome Jay back to the assistant in nursing team.
Milestone Birthdays this Autumn
90th
Jean Lee
95th
James Carroll, Alexandra Grygiel
Joan Hodgkinson and Betty Rix

Warmest congratulations and the best
wishes from Management and staff of
Killara Gardens and Abbotsholme
Welcome to our new Residents
We would like to extend a warm welcome to our new residents throughout the past months of Summer & Autumn:
Doris Fairbrother and Jane Vanneck in Killara Gardens;
Patricia Hood has been welcomed to Abbotsholme.
SPECIAL ACTIVITIES & CULTURAL EVENTS
at Killara Gardens
In recent months we have continued to bring various special events and cultural highlights to the facility. These events, whether celebrated with an individual resident, or many residents at once, is a great way for all our staff to acknowledge – with respect and dignity – our residents' cultural background and heritage as well as what is important to them.
Last Christmas was another great festive season, with the Residents' Christmas Party an occasion of fun, family, friends & frivolity! Santa popped in to visit the residents with the assistance of his cheery elves, and we thank Howard (our Executive Manager Janice's husband) for taking the reindeer reigns.
A big thank you to all the staff, friends & relatives who helped to make the event enjoyable for our residents.
Unfortunately, we weren't able to catch photos of the occasion but we must give a big thank you to our friends and volunteers from St. Martin's Anglican Church for putting on our Christmas Carols Concert in December as well.
Another big thank you to Anne, the daughter of one of our residents, for organising your string quartet to play some carols for our residents on Level 2 of Killara Gardens.
More recently our residents enjoyed the Australia day festivities with the staff, with a Happy Hour in each area accompanied by some popular Australian songs e.g. "Waltzing Matilda", "I still call Australia home". The residents also requested if they could contribute to a fundraiser to help those affected by the recent bushfires – a truly Australian gesture to help those in need. Collectively we raised over $900 with all of those proceeds going to the Wildlife Information, Rescue and Education Service (WIRES) – a charity chosen by our residents.

More recently we had Trevor, who runs the Fire Safety training courses for our staff, meet with the residents again to provide instruction on what to do in case of a fire or other emergency. It was great to have Trevor on hand to answer any of the residents' questions.

More recently we had a new entertainer come in, Charles 'The Dance Tutor' and his partner Candy, who showed off some fancy footwork and
moves, including our residents in the dancing whether standing or in a wheelchair.

Thank you to all of the staff, volunteers, friends and relatives who contribute to making all of the events a success for our residents!
DO YOU HAVE A CONCERN OR FEEDBACK
Pathways Residence is committed to maintaining a quality facility delivering outstanding care and service in a blame free workplace culture.
Every comment, concern or complaint is welcomed, as it provides us with a valuable opportunity to review and improve our practice and systems, and also assists in gaining insight into the needs and wants of residents.
Should you wish to raise a concern or give us feedback you can:
Complete a feedback form and place in the feedback box (both are at reception)

Discuss with the management team either in person or via email

Speak with the commission, if a resolution cannot be found within the service

Contact numbers:
Janice McNair Executive Manager: 9418 5200
Commission: 1800 951 822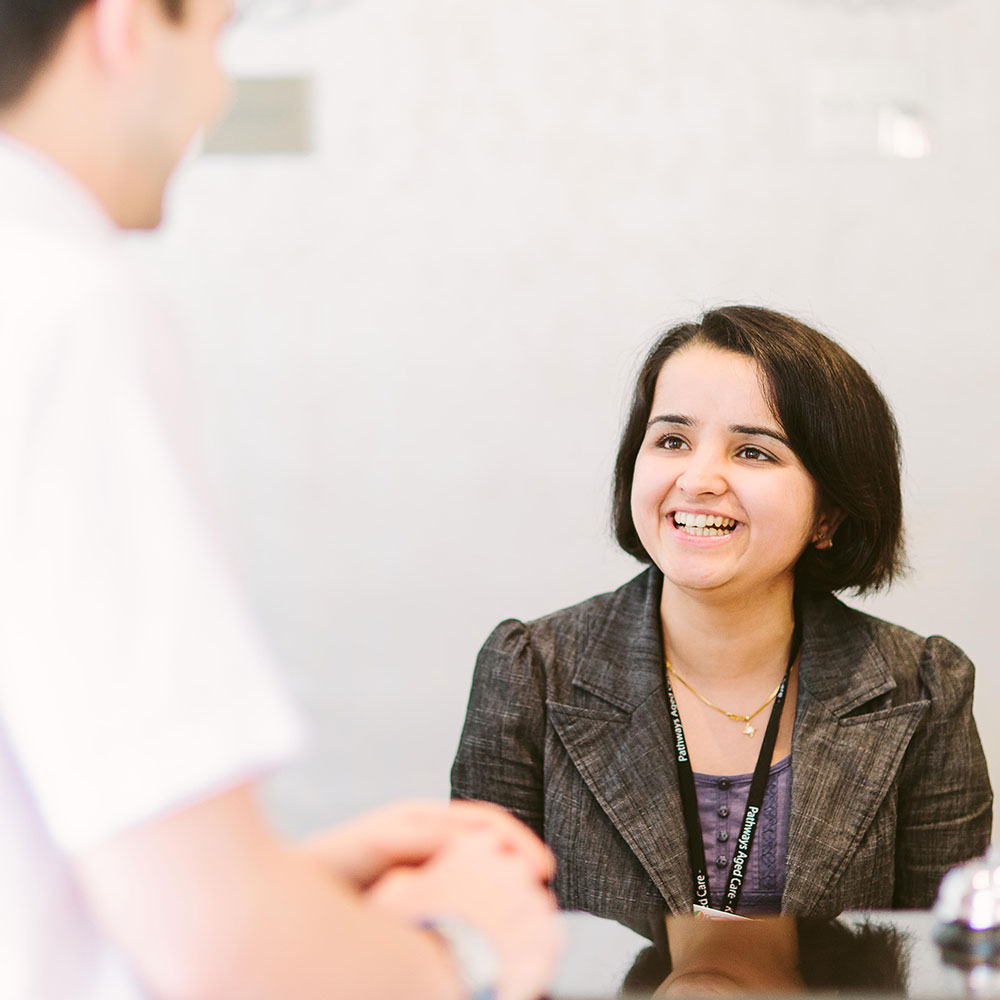 Granny Smith visits us this Autumn
From our Executive Chef, Barry Rogers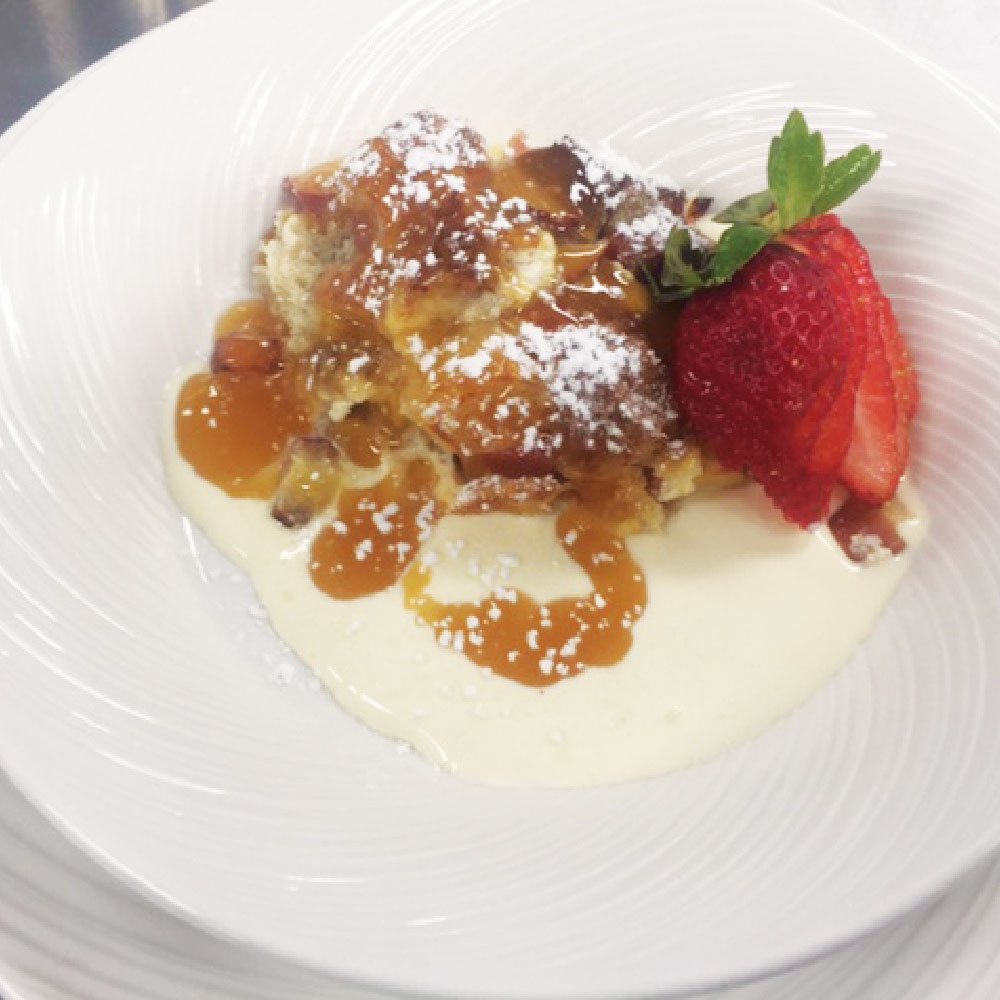 Autumn is the season for Granny smith apples. Granny Smiths have their origin here in Sydney in Epping way back in 1860. Great for cooking or eating they have a sharp refreshing taste Granny Smiths are high in antioxidants are a great source of fibre and contain vitamins A and C. At Pathways Aged Care, we use Granny Smiths in baking as they hold their shape well. A dish we are including in our next seasonal menu is slow cooked Granny Smith apple and walnut bread pudding.
Granny Smith apple & walnut bread pudding.
Diced Granny Smiths apples – 1kg
Granulated sugar – 0.25 cup
Cinnamon – 1 tsp
Eggs – 8 no
Milk – 1ltr
Walnut bread – 250gr
Chopped walnuts – 150gr
1. Using an ovenproof dish grease the bottom and add the diced walnut bread.
2. Sprinkle with diced Granny Smiths apples and chopped walnuts and sugar.
3. Pour half the egg, milk, and cinnamon mixture over the bottom layer.
4. Repeat layers with the rest of the ingredients.
5. Gently mix.
6. Cover and cook until a knife inserted comes out clear.
7. Serve with caramel sauce and ice cream.
Calendar of special dates, activities & events
December -February 2019/20
Wednesday 4
Entertainment by
Paul Leventhal
(Classical Guitarist)
Tuesday 17
Anglican Church Service
St. Patrick's Day
Wednesday 25
Entertainment by
Eileen Russell
Sunday 5
Daylight Savings Ends
Wednesday 8
Entertainment by
Ross Hamilton
Tuesday 21
Anglican Church Service
Thursday 23
ANZAC Day Service AM
Wednesday 29
Entertainment by
'The Dance Tutor' PM
Wednesday 6
Relatives Meeting at 2pm
in the cinema
Tuesday 12
International Nurses Day
Tuesday 19
Anglican Church Service
Wednesday 20
Entertainment by
Alice Ackerman
Wednesday 27
Entertainment by
Paul Leventhal
(Classical Guitarist)
Please note that the days and dates listed above may be subject to change.